Rising Sun Hill:
Fine-Tuned from the fabric to the finish
Residential
Ash GP
Fibo 850/950
Lignacrete
At Hartog Hutton's Rising Sun Hill development, careful attention to detail, from the fabric to the finish, has created a new neighbourhood where individuality and quality reign.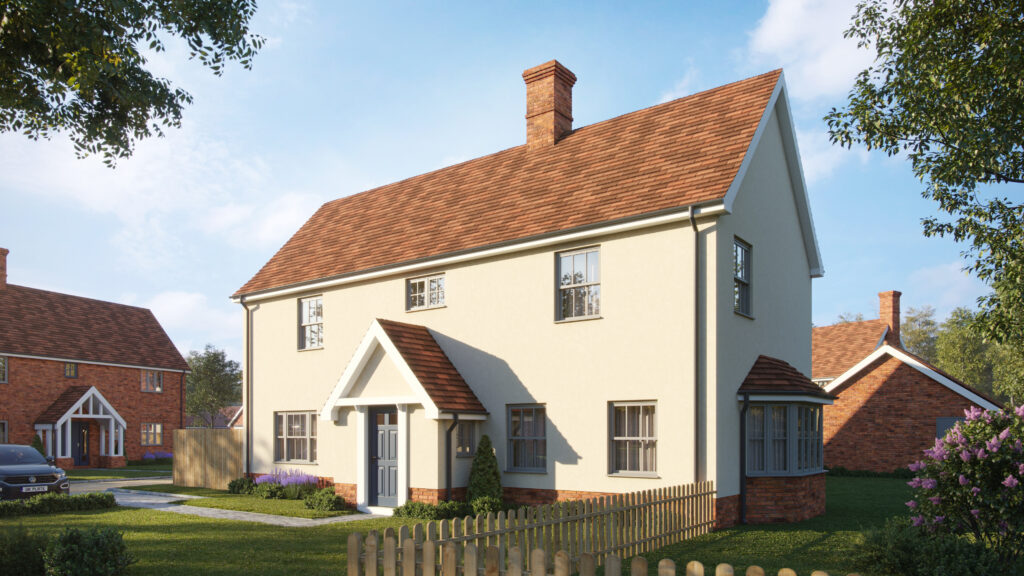 The Project
Perched on an elevated plane above the tranquil Suffolk village of Rattlesden, Rising Sun Hill is a bespoke residential housing development that seeks to both blend in with its surroundings while also standing out among other new builds for its character.
The 22 homes include eight that will be offered as affordable housing. Individually conceptualised, the homes feature finishes that draw on traditional materials and designs, such as weatherboarding and rendering. To reflect the space of the surrounding countryside, the homes (which range from 2-4 bedrooms) are roomy, both inside and out. Large, landscaped gardens, stone paths, patios and generous planting of shrubs and trees complete the idyllic setting.
But attention to detail hasn't just been dedicated to aesthetics. Consideration has also been given to the homes' long-term sustainability, with each home being fitted with an air source heat pump and well-designed insulation.
The very fabric of the buildings, from the blockwork to the timber frame, has been scrutinised too. For developers Hartog Hutton, it was just as important to use high-quality materials as it was to give each building its own individual flair.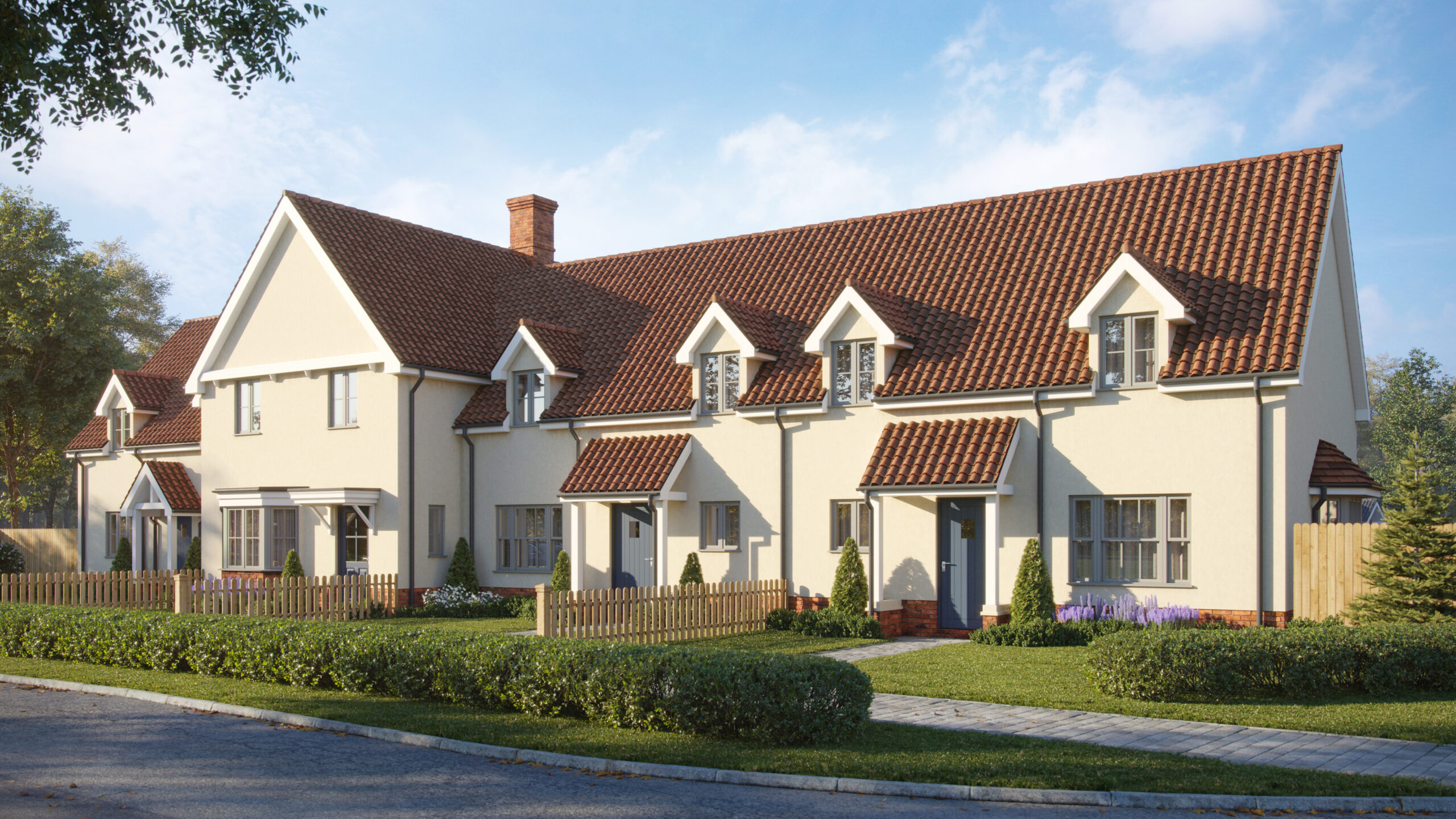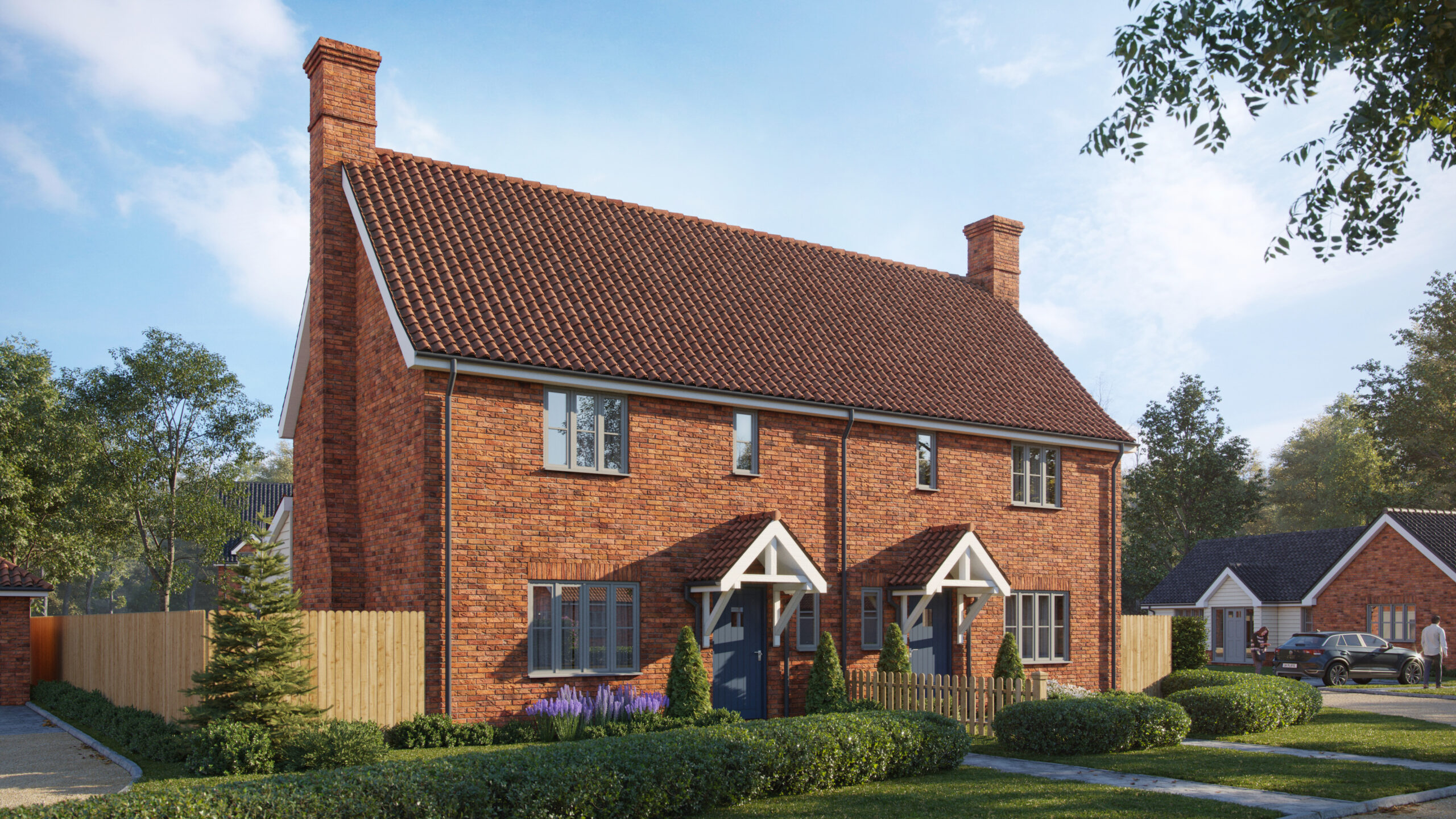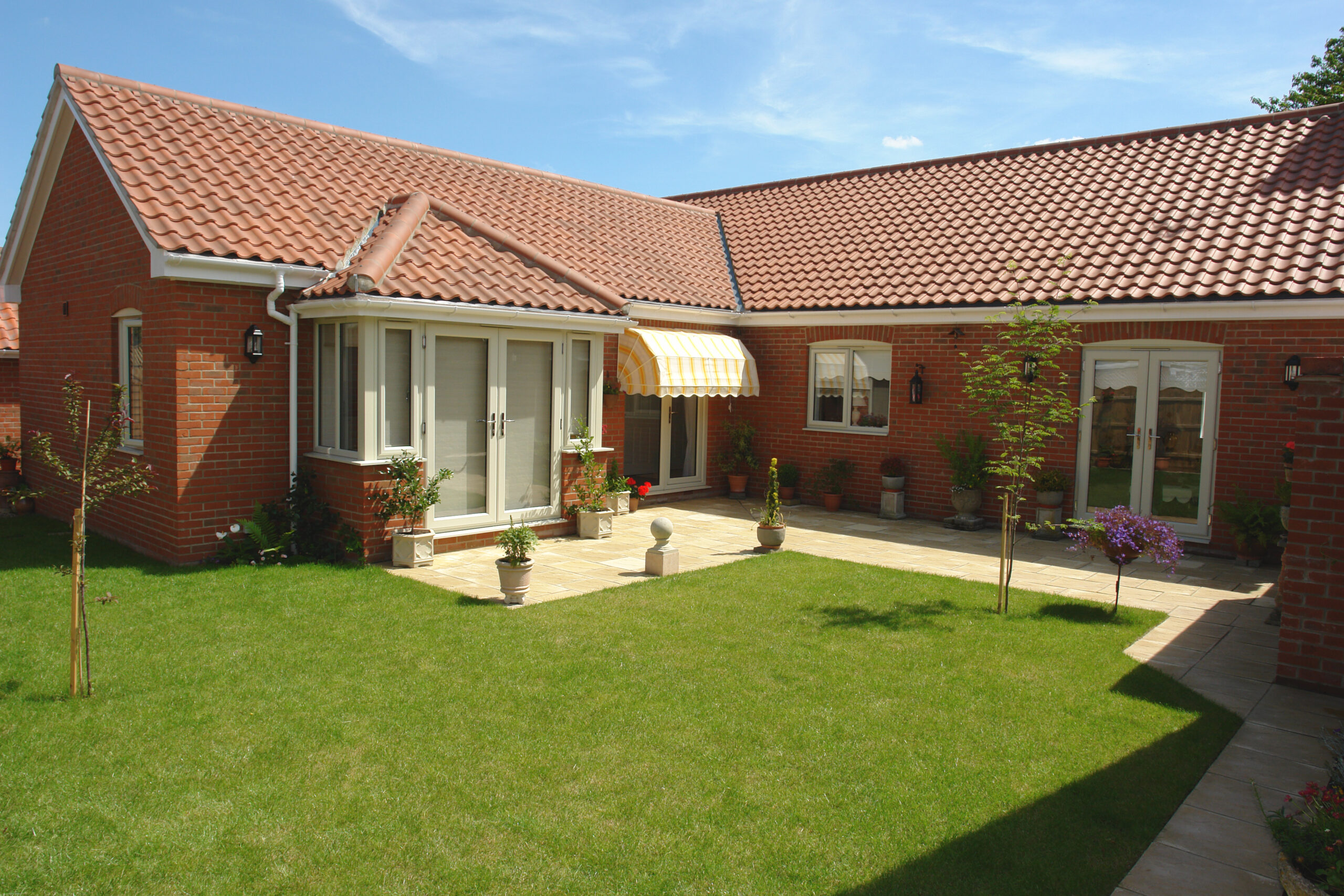 The Blockwork Solution
A project with such an emphasis on design meant that the development needed quality materials below and above ground.
For all below-ground work and structural foundations, Hartog Hutton therefore used Lignacite's Lignacrete blocks in both 100m and 140mm sizes. Ideal for high-strength applications both above and below ground, these robust blocks are perfectly suited for structural work. With an A1 fire rating, Hartog Hutton could also be sure that these blocks would help to protect future homeowners.
For the block and beam floors, Lignacite Ash GP blocks were used. Strong and robust, these blocks also have excellent thermal insulation (100mm blocks have a thermal resistance of 0.21 m2K/W), which, in conjunction with floor insulation, meets the latest requirements laid out in Approved Document L in the Building Regulations.
Lignacite's Fibo 850/950 blocks also meet these requirements. Used as the substrate for all the rendered and weatherboarded elevations, these blocks are ideal for boosting a building's thermal insulation while also providing an excellent surface for renders and other finishes. Light in weight, they can also be put into place one-handed for quick and efficient construction.
There were lots of challenges on this project!
We've had to deal with rising inflation on materials, interruption from Covid-19 and issues with supply, but Lignacite has been one of our most reliable suppliers. They've always been solid and had high-quality stock in place. We've been working with them since 1995 and they're always competitive and able to deliver."
George Wells, Director, Hartog Hutton
It's been great to work on a housing project that really places emphasis on quality and character.
There have certainly been challenges, but we have been able to maintain delivery of all the blockwork needed for the successful completion of this project. It's always been a pleasure to work on the bespoke developments of Hartog Hutton, and we look forward to continuing this in the future."
Nick Franks, COO, Lignacite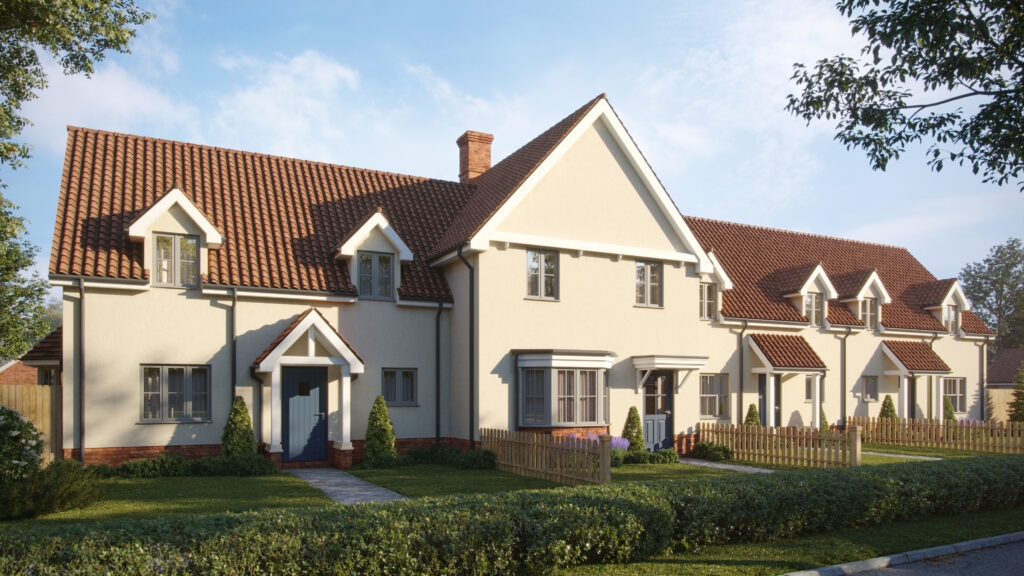 Try our Block Selector
Investigate which Lignacite blocks would be best suited for your development by answering a few simple questions.