Sitework Guidance
Health and safety should always be a business priority, which is why we have put together a technical handbook for sitework guidance. Covering key subjects, such as control of on-site materials, movement joints and fixings, this downloadable guide will give you valuable information on how to keep your site safe.
Technical Handbook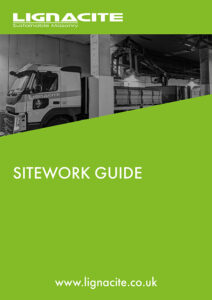 The Lignacite Sitework Guidance Technical Handbook is available to download from the link below.
The handbook covers the following subjects:
Health & Safety
Control of material on site
Complementary Materials
Blockwork
Movement Joints and Bed Joint Reinforcement
Fixings
Surface Finishes
That's not all... You can also download the Material Safety Datasheet, which provides essential safety information on how to use our blocks without risk of harm to people or the environment. It also includes information to help employers meet their duties under the Control of Substances Hazardous to Health Regulations 2002.