Transport & site vehicles
At Lignacite, we take transport seriously and are committed to the sustainability and efficiency of our delivery lorries and on-site vehicles. We understand the importance of minimising our carbon footprint in all areas of our business, and we therefore take great pride in operating a FORS Gold accredited fleet.
Our investment in new vehicles, technology and equipment not only benefits the environment but also ensures that our products are delivered on time and in excellent condition to our valued customers.
Join us as we take a closer look at the practices we employ to ensure our Transport department remains at the leading edge of the construction industry.
Efficiency
Our transport fleet has FORS Gold recognition. This is a testament to our commitment to continually improve our efficiency and environmental awareness, in addition to safety. This means that we pay particular attention to improving our vehicle emissions and fuel efficiency.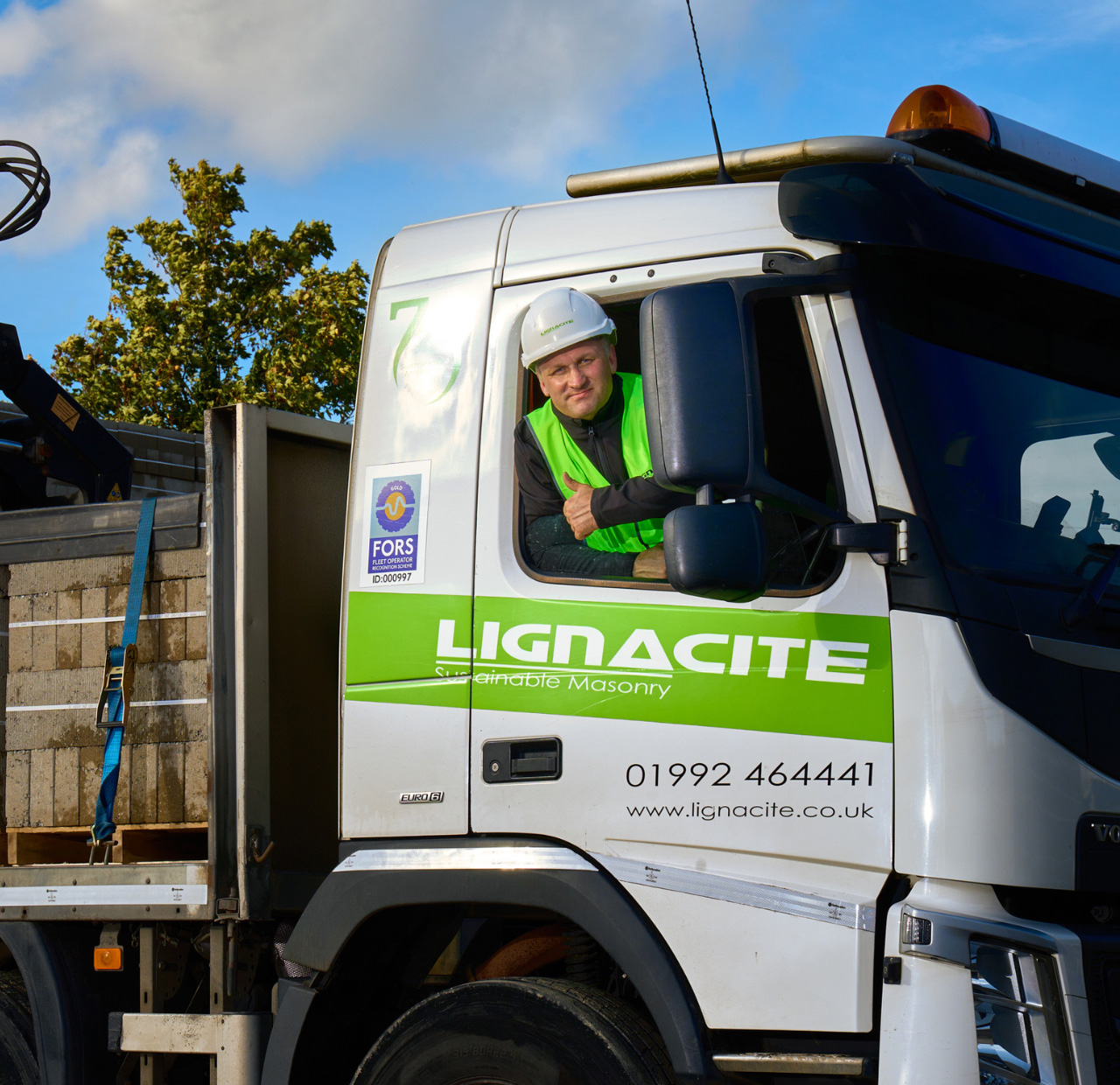 HVO Fuel
On site, we have made particularly significant strides towards these goals. From the end of March 2023, all of our plant vehicles have operated exclusively on HVO (Hydrotreated Vegetable Oil), a cleaner and greener alternative to white diesel. In addition to producing less particulate matter, HVO fuel creates 90% less emissions than standard diesel fuel. Across both of our sites, this saves us 440 tonnes of carbon every year.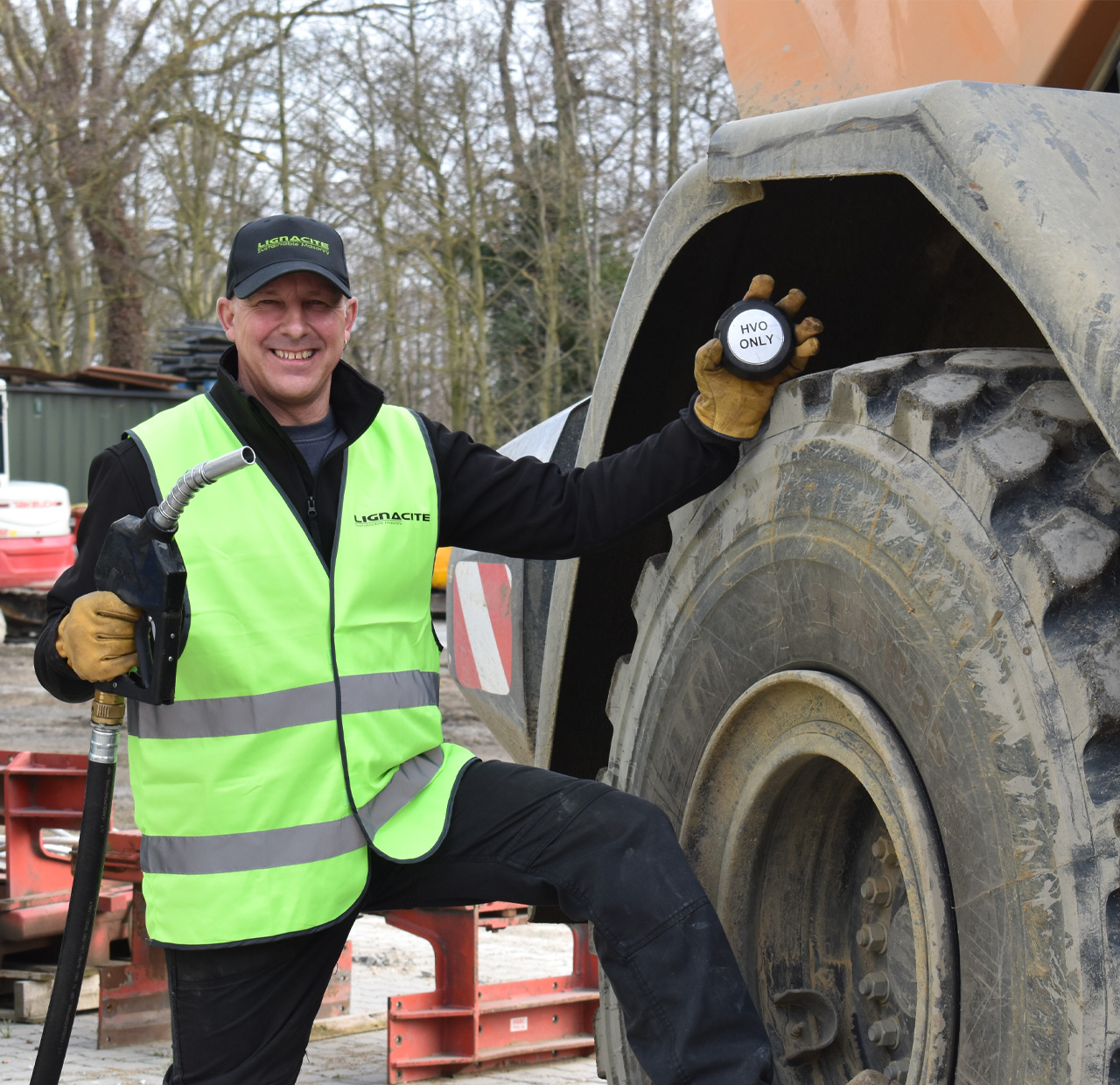 Paperless Delivery System
To further reduce emissions at our Brandon and Nazeing sites, we also operate a paperless delivery system, which ensures that unnecessary trees are not wasted at the very end of our processes. Instead, we have an app-based electronic proof of delivery (EPOD) system in place, which has also improved and sped up our communication processes.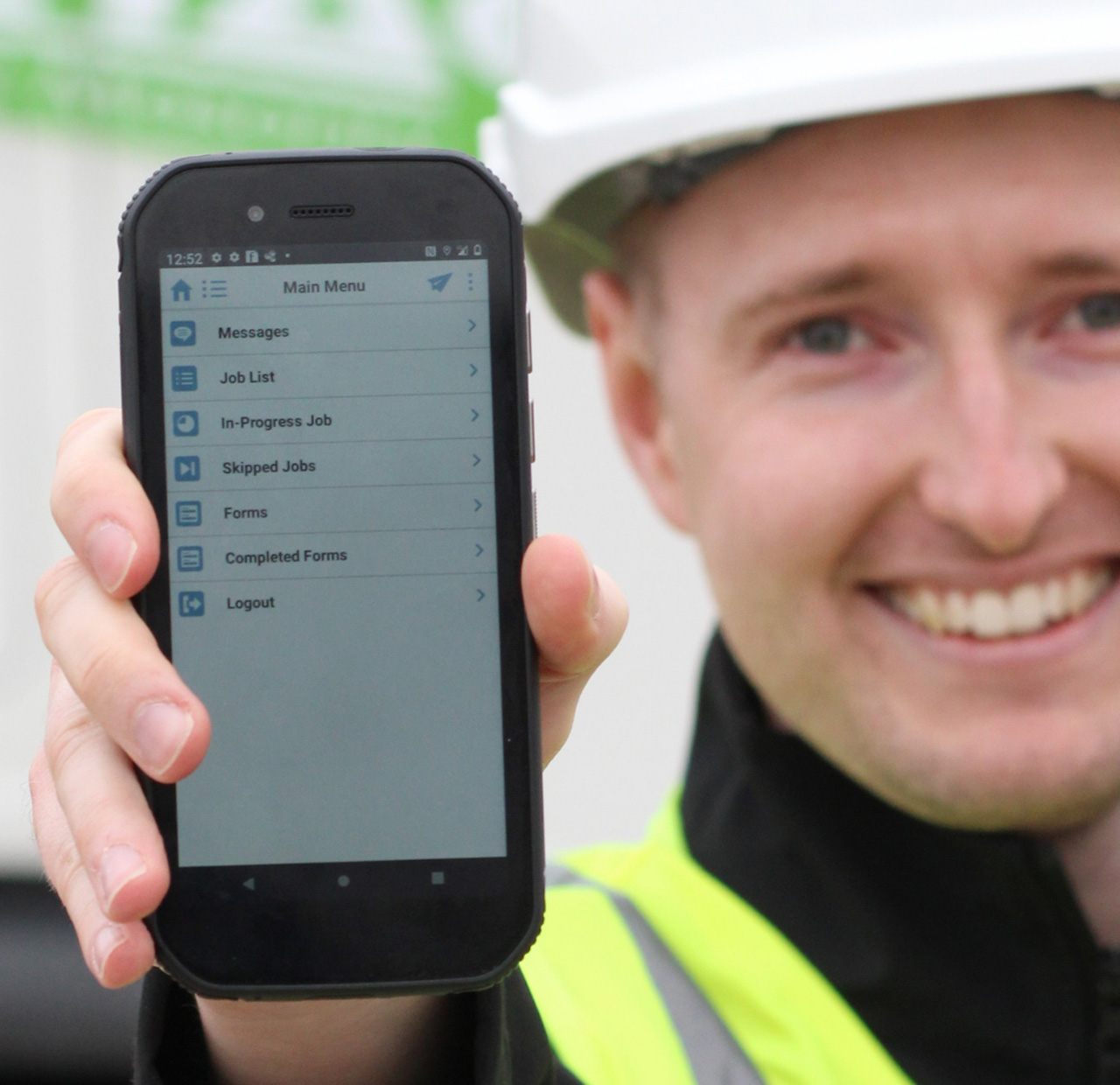 Transport Zone
To learn more, head over to our Transport page.
Interested in working with Lignacite?
If you'd like to find out more about our green credentials or want to discuss concrete blockwork options to meet the sustainable requirements for your next building project, please get in touch.