Lignacite History
From the very beginning, we've pushed ourselves to be at the forefront of innovation.
From the use of wood in 1947 to our 21st-century research into sustainability, we've stayed at the cutting edge of change.
To showcase our development into the thriving business we are today, simply click or scroll through this timeline of highlights.
1947
Lignacite's journey begins after founder Sir Edmond de Lotbiniere is approached by an inventor with a new mix for concrete, featuring sand, cement, a pricy admixture and – most novelly – wood. Sir Edmond christens his company 'Lignacite' after the lignum (wood) in the mix and cracks on making concrete blocks by hand in Brandon alongside his former Sergeant Major.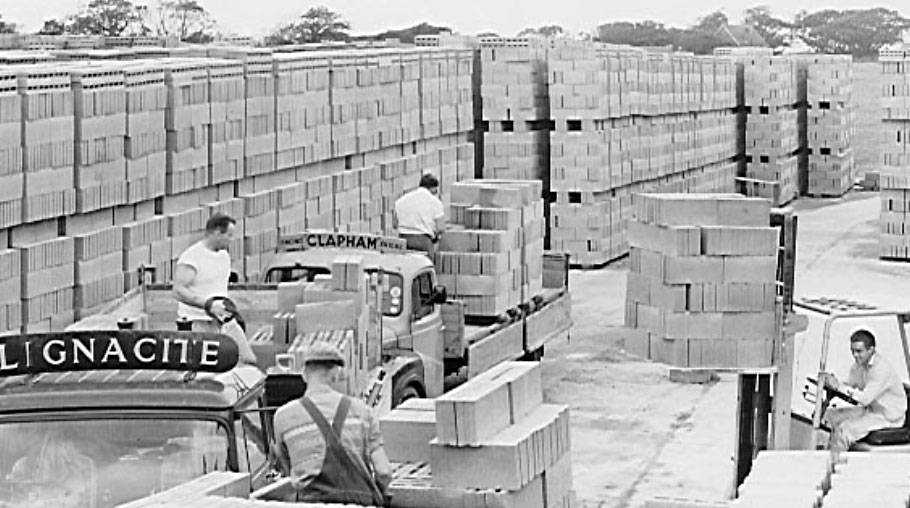 1948
Our Brandon site is purchased from the Railway Company and a factory is set up in the old engine shed. Victory is then snatched from the grip of possible defeat when the pricey admixture suddenly runs out. Production continues and we discover that the blocks without it are actually even better. The secret is in the wood…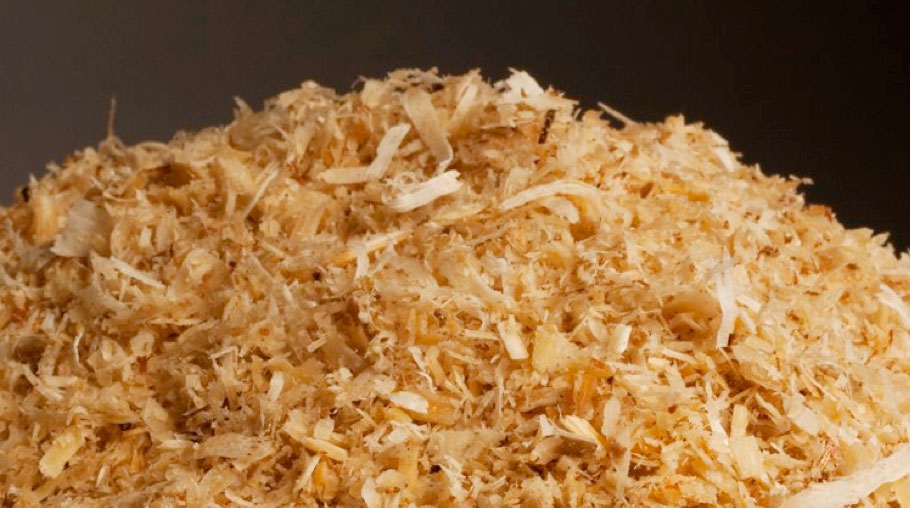 1951
Lignacite goes from strength-to-strength and purchases a new site at Nazeing to feed the hungry London market. In these 'good old days', each block is made by hand before being lovingly encased in straw to ensure a safe journey to site.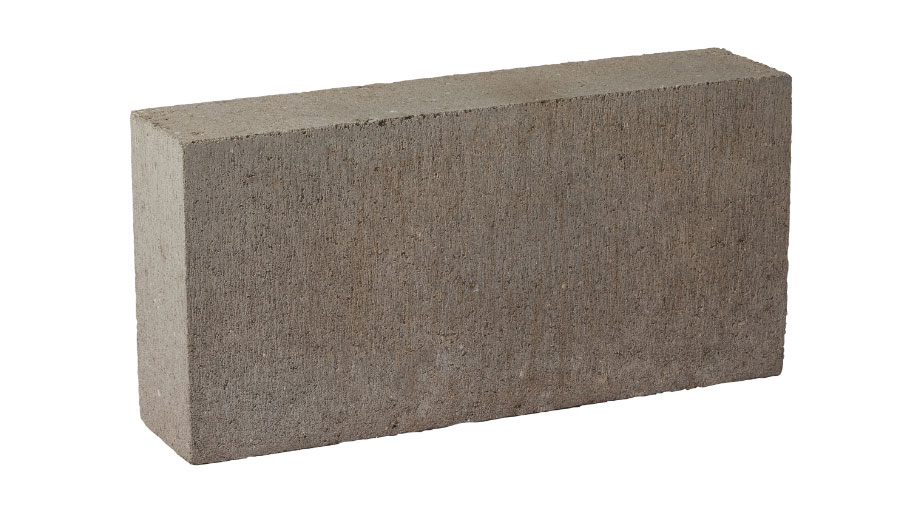 1963
Michael de Lotbiniere joins the crew after leaving Africa where he had been a farmer. Our list of products remains pretty concise, with just Lignacite and Lignacrete being produced.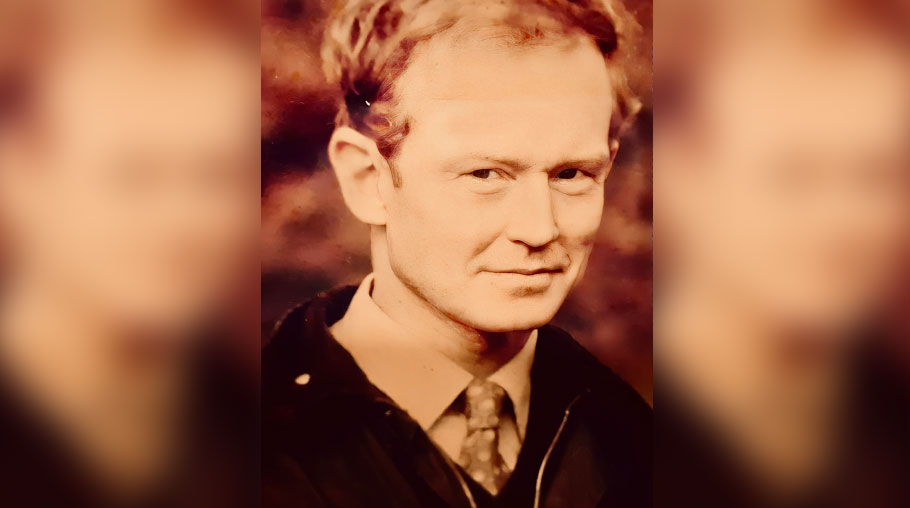 1964
We begin to dabble in better-insulated blocks and create a product known as Unitherm, which has polystyrene bonded to its face. We also begin to add the lightweight aggregate LECA (expanded clay) to another of our blocks. Over the next few years, hand mixing slowly gives way to greater automation as we ship in machinery from Germany.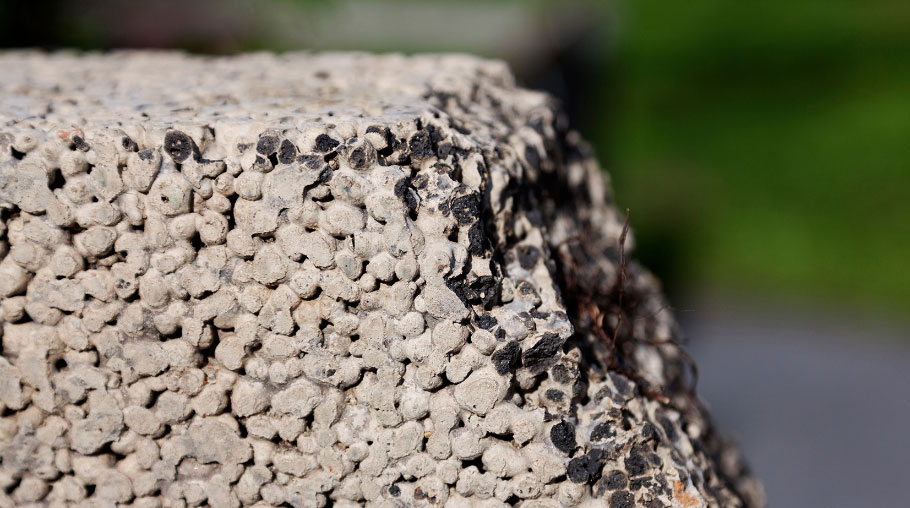 1986
Heathrow's Terminal 4 takes shape – and Lignacite blocks help it to get there.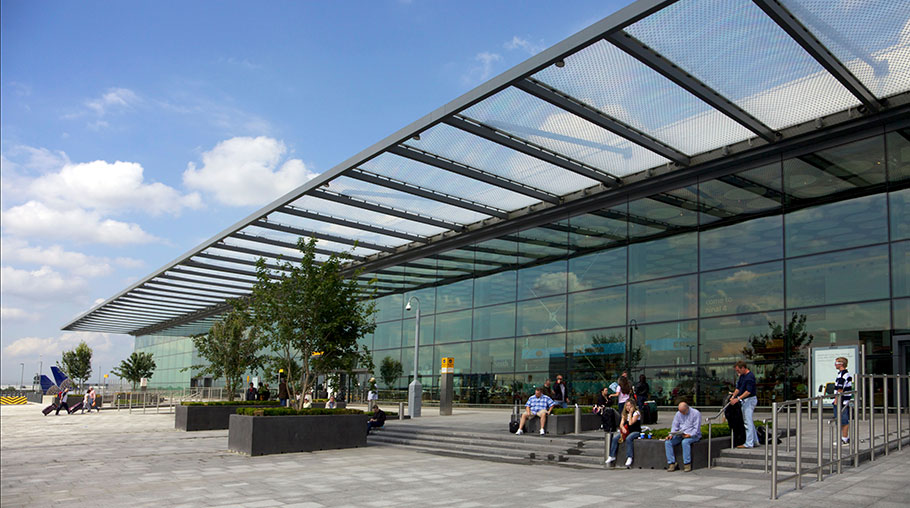 1987
Keeping the team as a family affair, Sir Edmond's stepson, Richard Innes, joins to take over sales & marketing. We also leave behind our scruffy yard office and move into the much swankier Norfolk House as head of our office operations.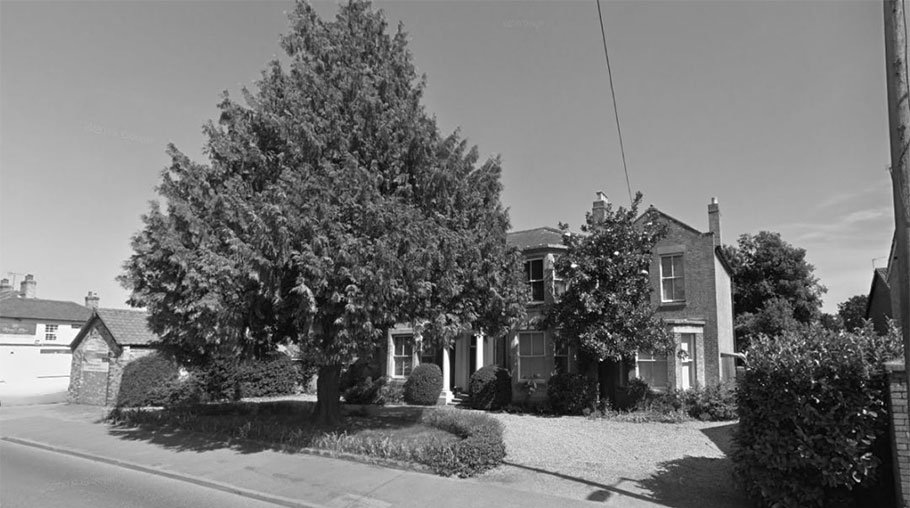 1989
We add another airport to our portfolio after our blocks are used to build the superstructure of Stansted Airport's new terminal.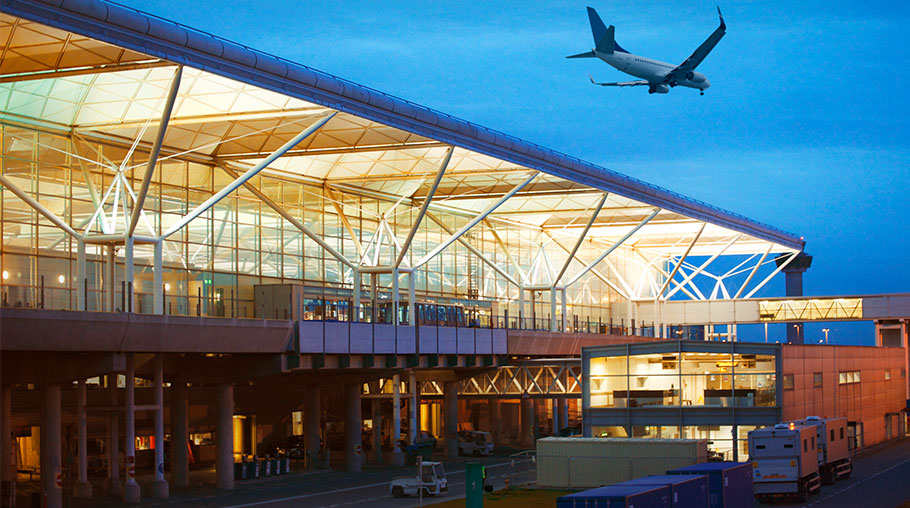 1991
Lignacite stakes a claim in Canary Wharf by providing blocks to build the imposing One Canada Square.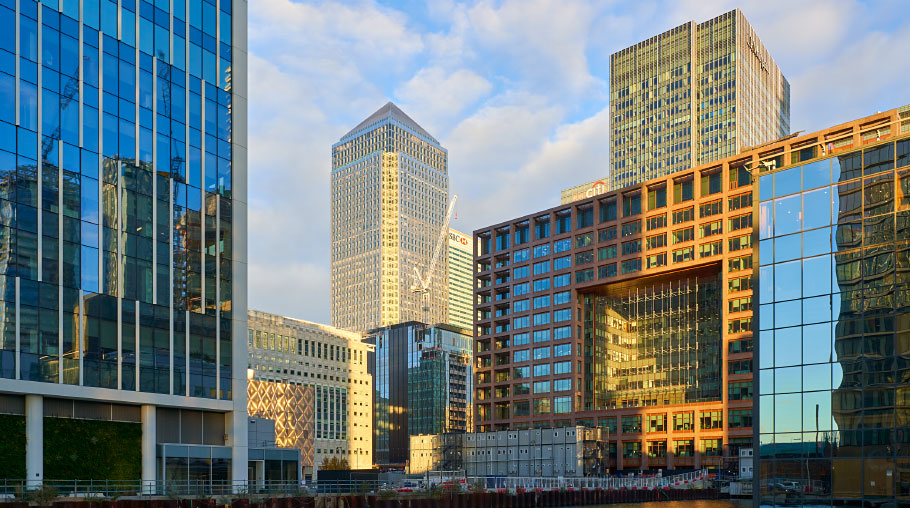 1992
We help Newham Magistrates Court to achieve a pearly white appearance by delivering White Polished blocks for the project.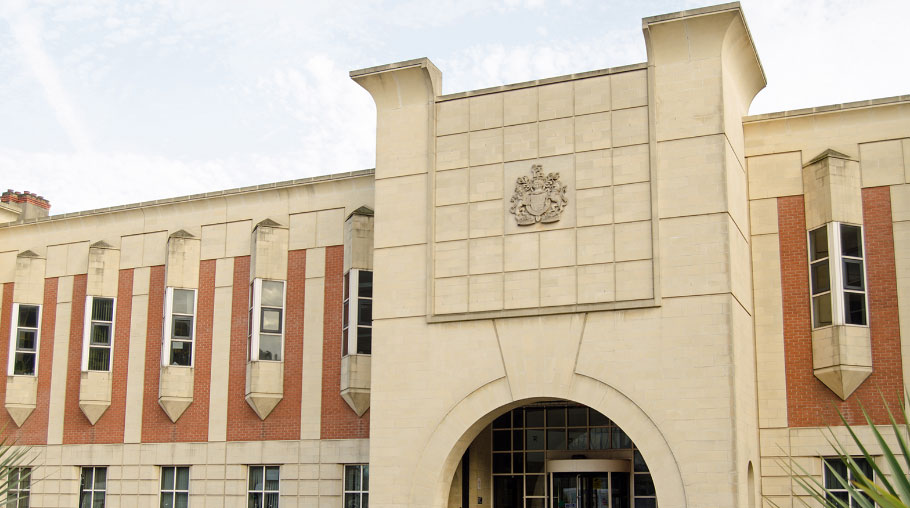 1993
We're growing! To fit our larger company (and even bigger ambitions!) we buy the pub The Great Eastern and use its garden as a nice new entrance to our Brandon site.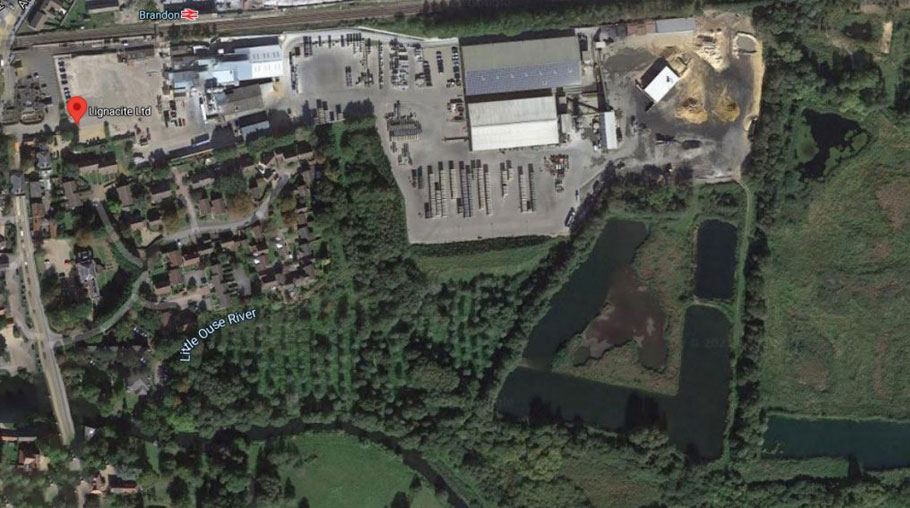 1994
We head back to the courthouse, providing both Sandstone Weathered and Snowstorm blocks for Kingston Crown Court. We also sent over a delivery of blocks for the build of Channel 4's new headquarters.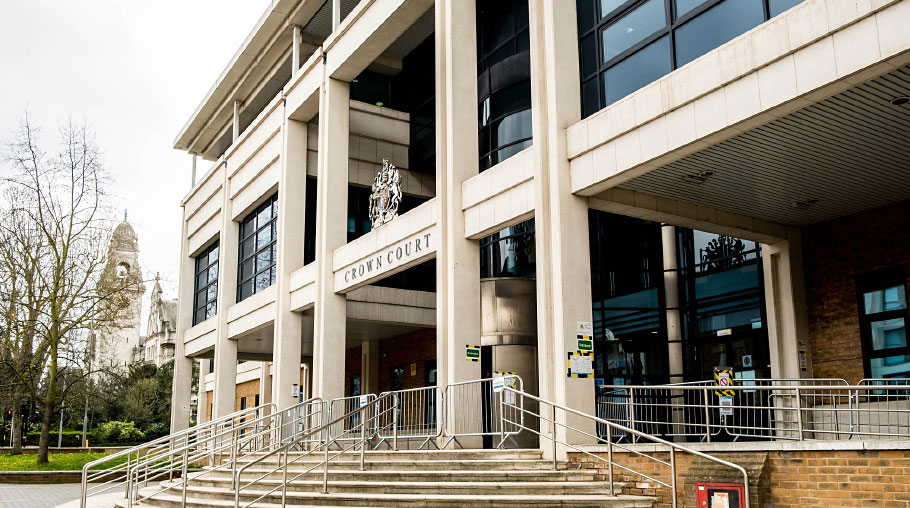 1995
A delivery of Silver Grey Inca and Weathered blocks is sent off to Wigan to build the area's new retail destination, Robin Retail Park.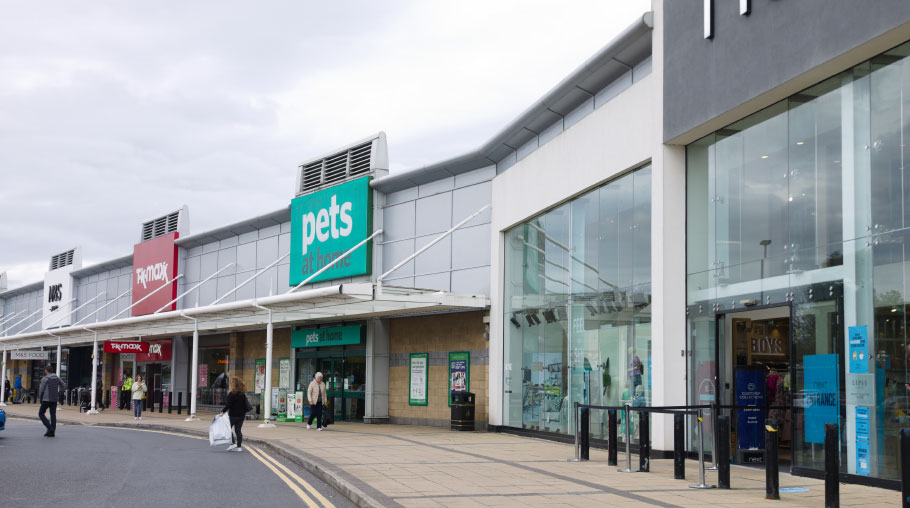 1995
Lignacite expands once more by buying 60 acres, which go on to form our very own quarry. We also fill our factory with some shiny new machinery to further maximise efficiency.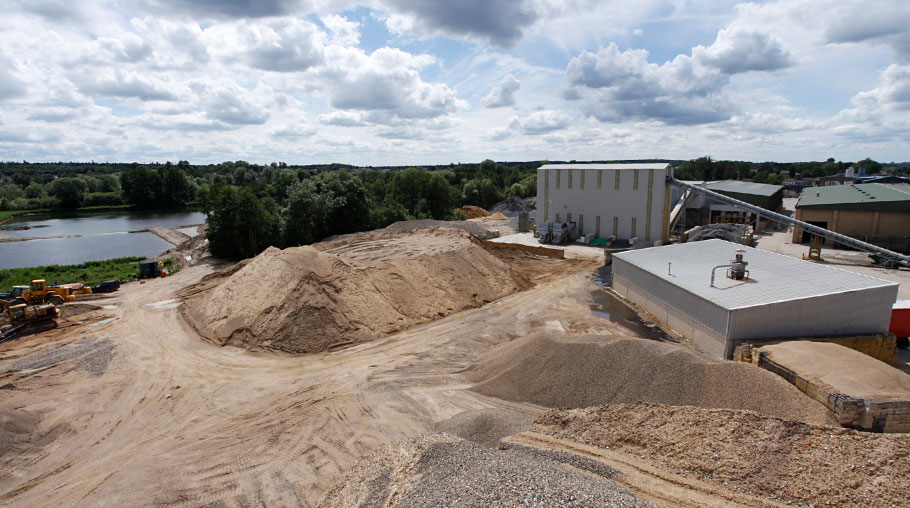 1997
Time for kick-off! For the construction of the Bolton Wanderers Football Stadium, we supply our Snowstorm blocks for a brilliant white finish.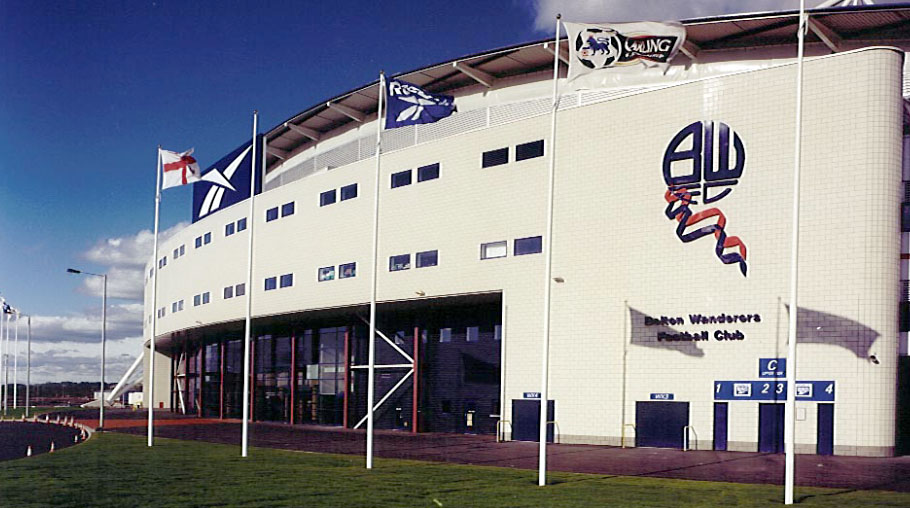 1999
Lignacite establishes more of a footprint in the Big Smoke by supplying blocks for Galion's Point in the London Docklands and for 33 Canada Square.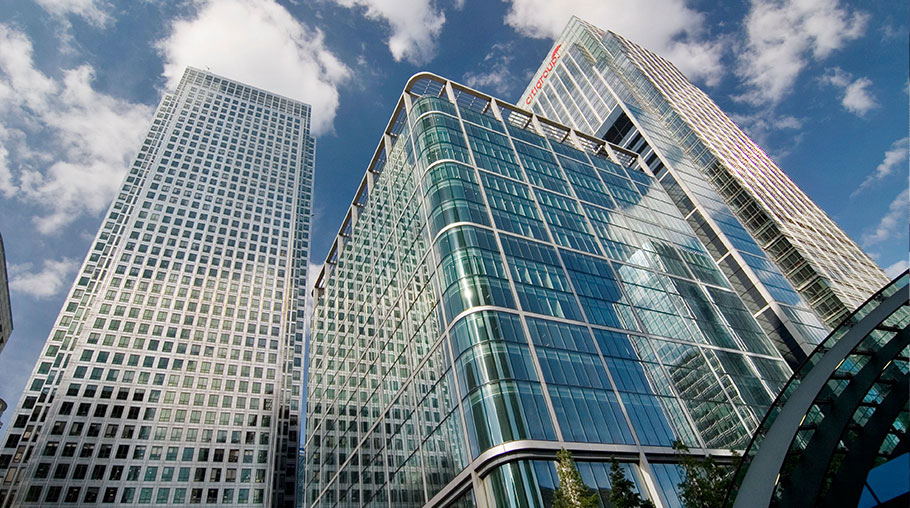 2000
For the new millennium, we start up our Lignacite Lecture series to share our knowledge alongside those of other industry experts.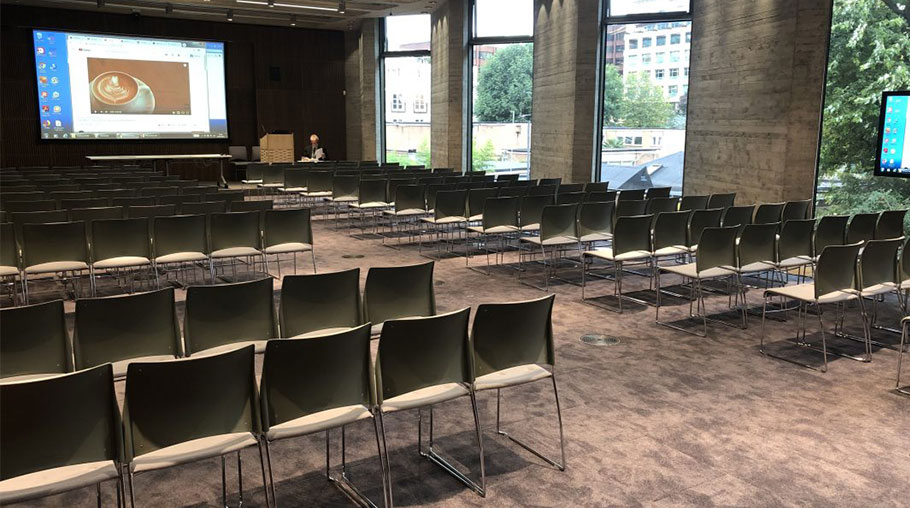 2000
Contractors for the grandiose new ExCeL Exhibition Centre get in touch and we supply them with plenty of sturdy blockwork for the project.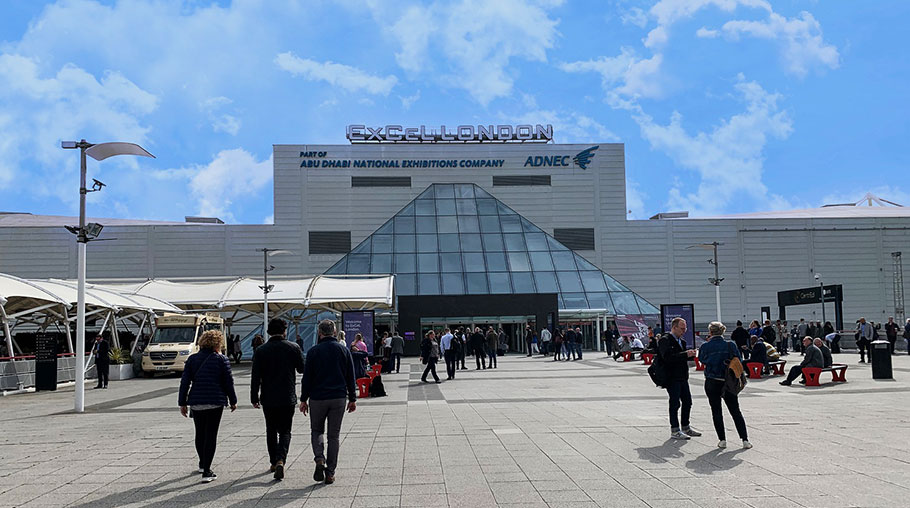 2000
We introduce our Fibo 850 to the range! Mixed from cement, expanded clay aggregates and other naturally occurring raw materials, this block is the result of our research into lighter blockwork.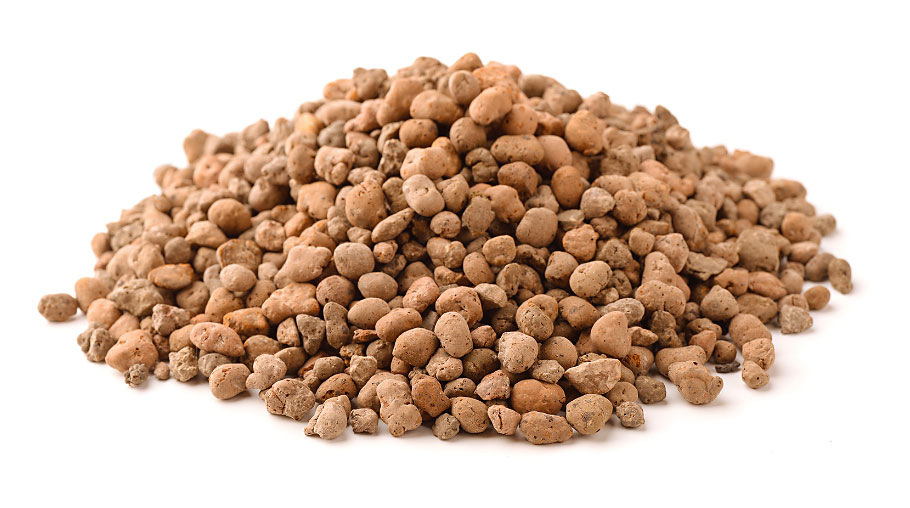 2001
Lignacite blockwork is welcomed back into Canary Wharf, this time for the towering construction of 25 Canada Square.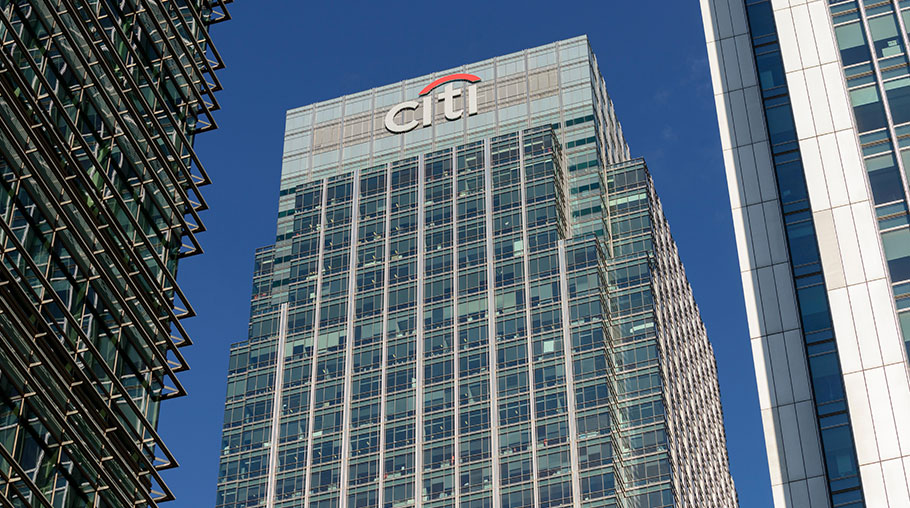 2002
Hello neighbour! After providing blockwork for 25 Canada Square, we put our factory line at the disposal of its new neighbour, 8 Canada Square. Also in the year, we put a bit of shine into Walsall Academy by supplying it with our Jade Polished blocks.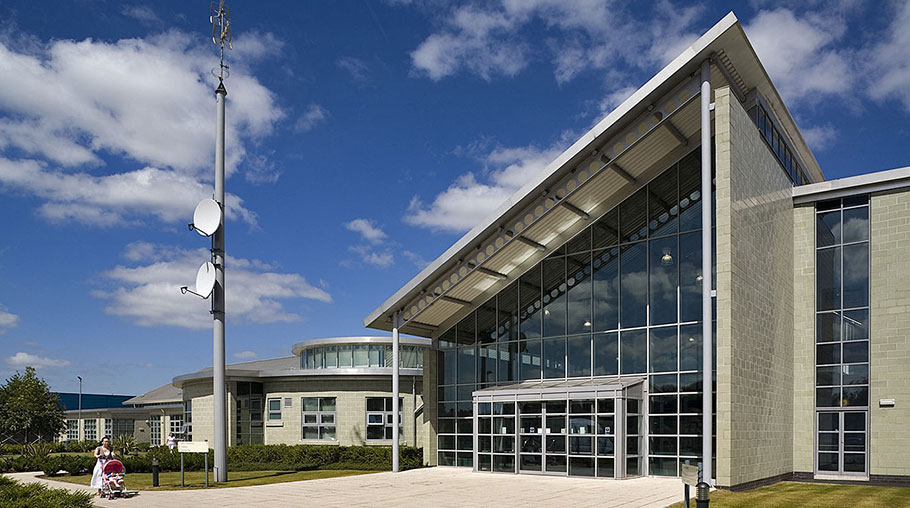 2003
We get to show the range of applications our blocks have by providing our products for the building of the iconic Gherkin and for an extension of Great Ormond Street Hospital.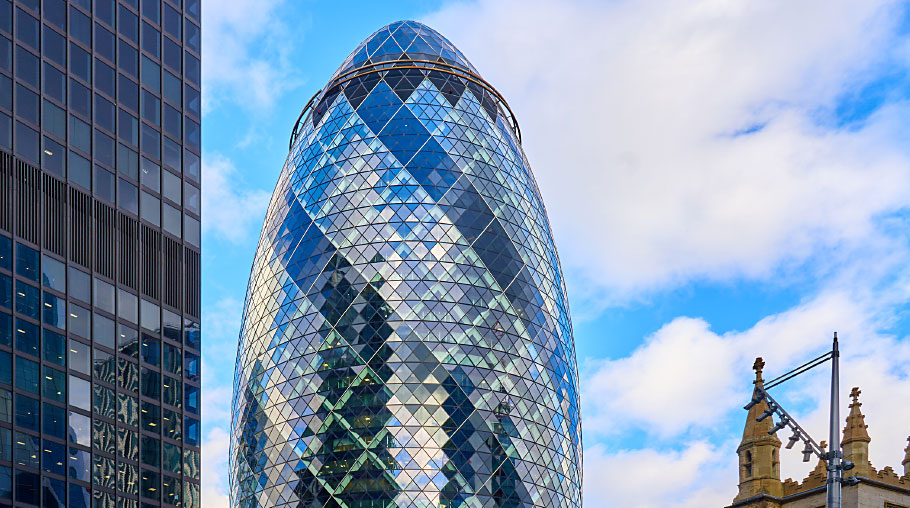 2004
We add to our Canary Wharf portfolio after having our flagship blocks specified for the construction of 1 West India Quay. The builders of a new stand at the Oval cricket ground also turn to us for their blockwork needs.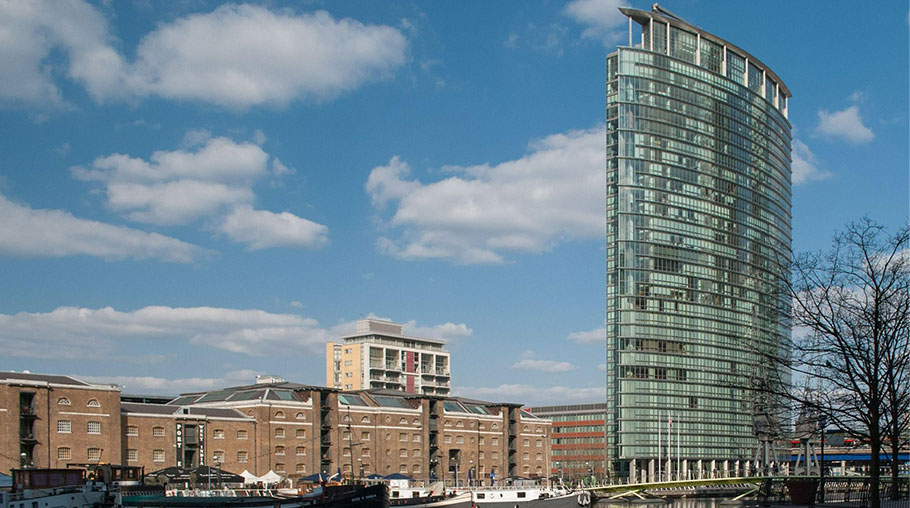 2005
Another Canary Wharf building, another need for Lignacite blockwork! This time we supply our blocks for One Churchill Place.
Meanwhile, our Oyster and Snowstorm polished blocks are whizzed off to the new site of Sandwell City Academy.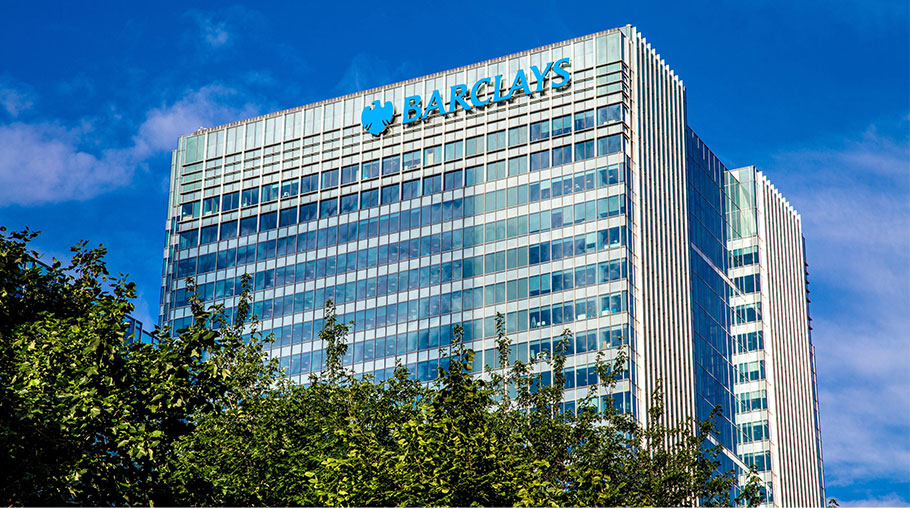 2006
Lignacite helps realise the dream of shopping 'til you drop by providing Lignacite, Ash GP and Lignacrete blockwork for the Westfield Shopping Centre White City. Over in Milton Keynes, our blocks are also put to good use in the construction of the new MK Dons Stadium.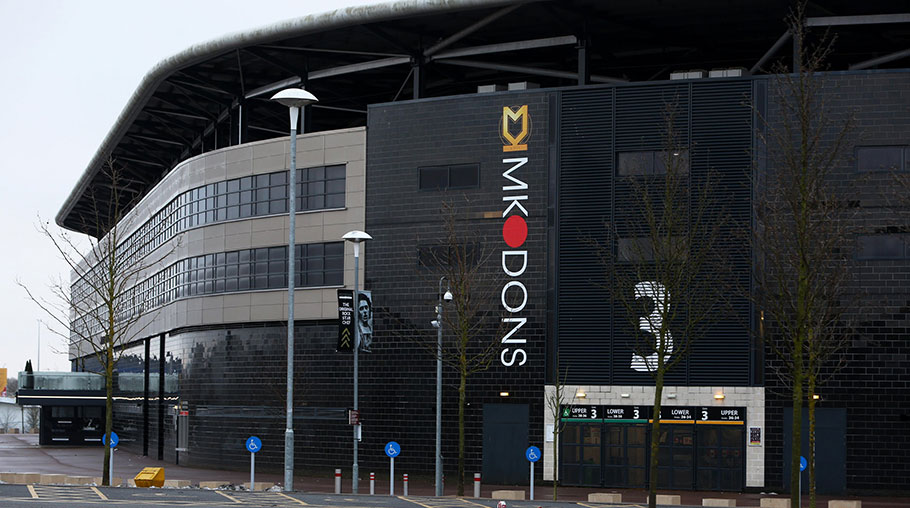 2006
We did it! After a great team effort, Lignacite is rewarded with a certification in ISO 9001, the international standard for quality management. We don't rest on our laurels, however, and get busy building our current Brandon factory.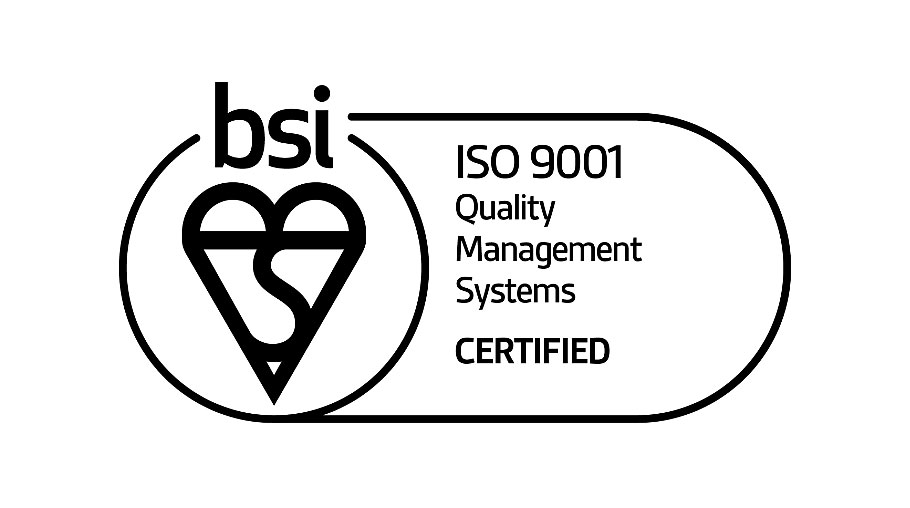 2007
The lofty Broadgate Tower in London's main financial district marks yet another London project built with our blocks.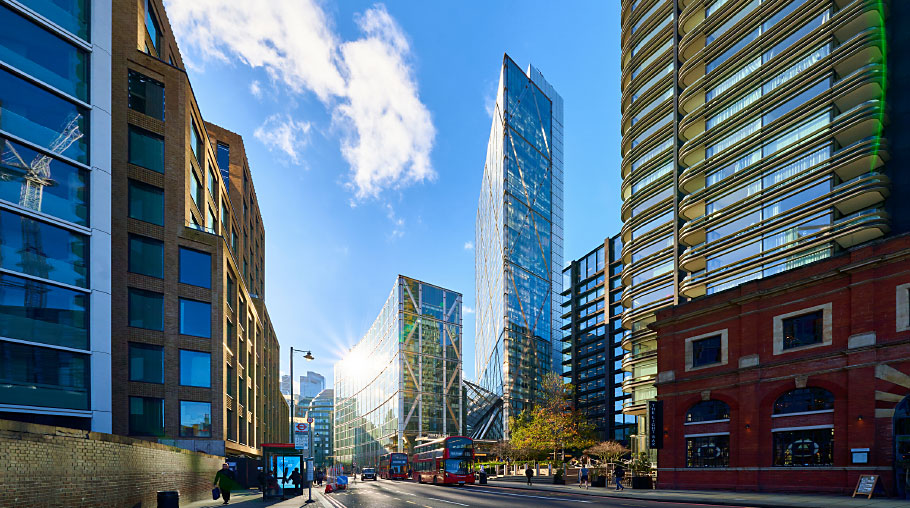 2007
We say hello to our new Chairman, Nick de Lotbiniere.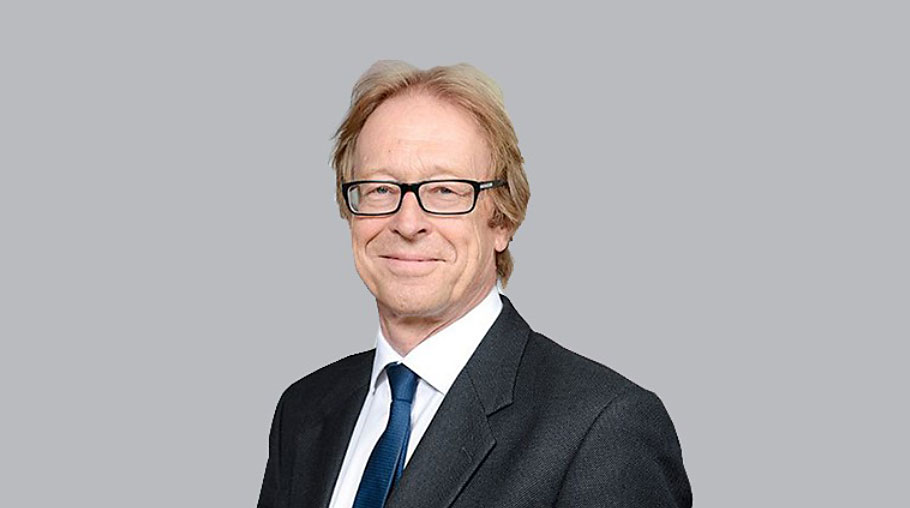 2008
Lignacite is once again the block of choice for airports, contributing towards the building of Terminal 5 at Heathrow Airport. We also send over our Jade Polished blocks for the construction of a truly eye-catching Gurdwara in Leamington Spa.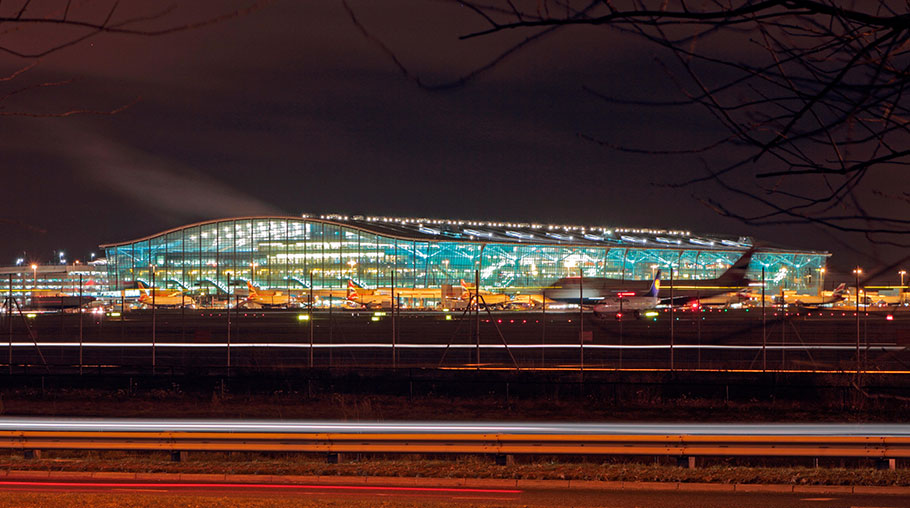 2009
Our Oyster Polish and Split blocks make an impression in the construction of North Staffordshire Hospital, while back in London we ship off our Lignacite blocks for the building of One Hyde Park.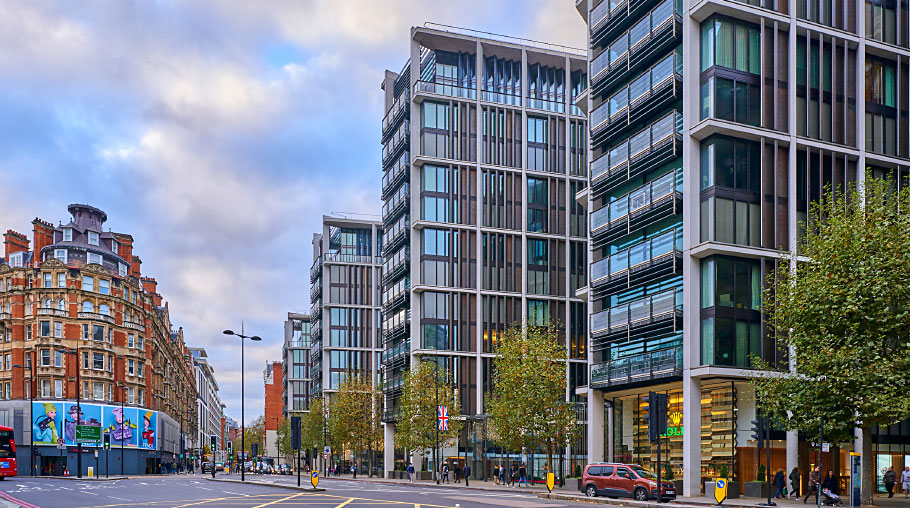 2009
We add to our ISO successes with a certificate for ISO 14001, the international standard for environmental management.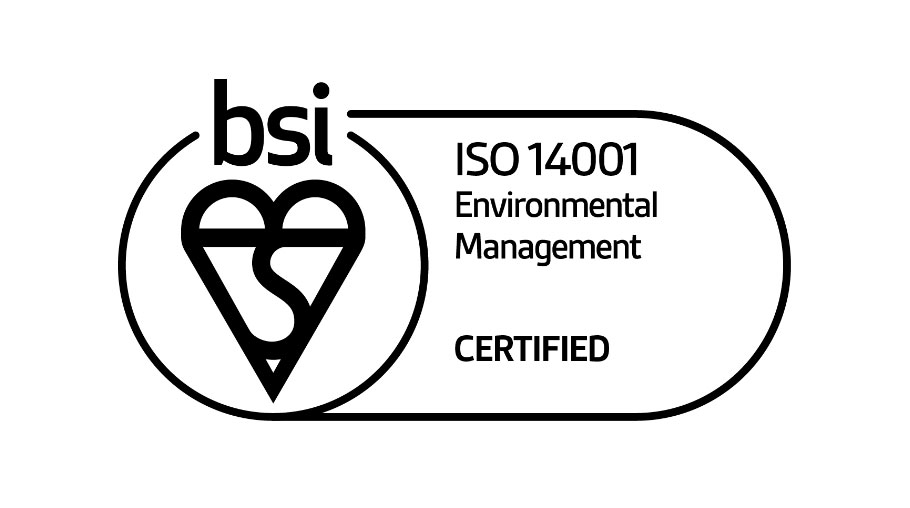 2010
With the London 2012 Olympics on the horizon, Lignacite gets busy producing blockwork for the Athletes Village. We also find time to supply blocks for the Bulgari Hotel in London, which have to be delivered after dark to coincide with road closures.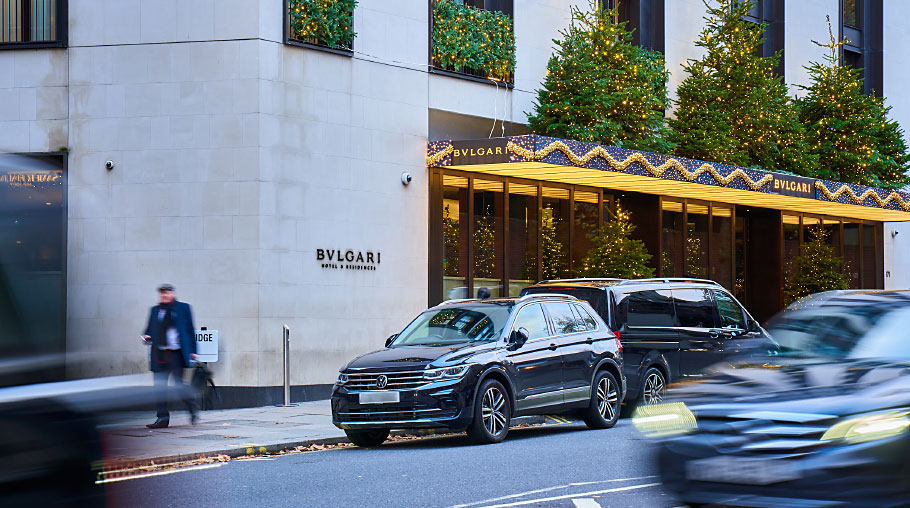 2011
The countdown to the Olympics continues. We supply our Snowstorm Planished blocks with Clear Glass Roman Brick for the Olympic Stadium and our flagship Lignacite blocks for the Orbit in the Olympic Park.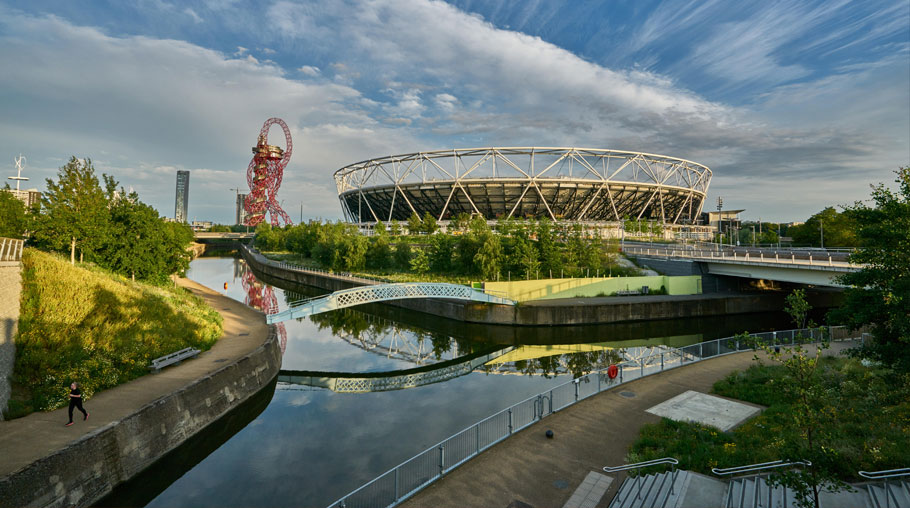 2012
The final touches for the Olympics are being made! We therefore get to work producing blocks for the Aquatic Centre and the Velodrome.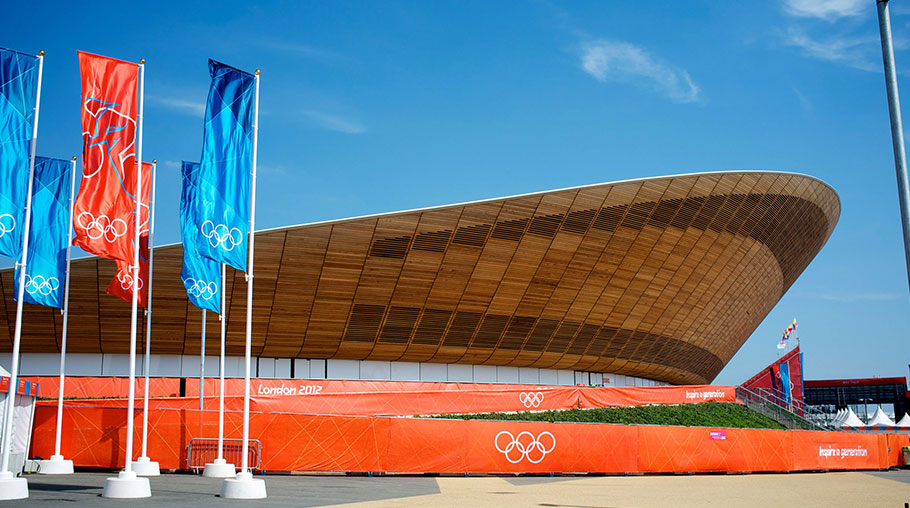 2012
Another certificate to add to our haul! Lignacite is awarded BES 6001 for responsible sourcing.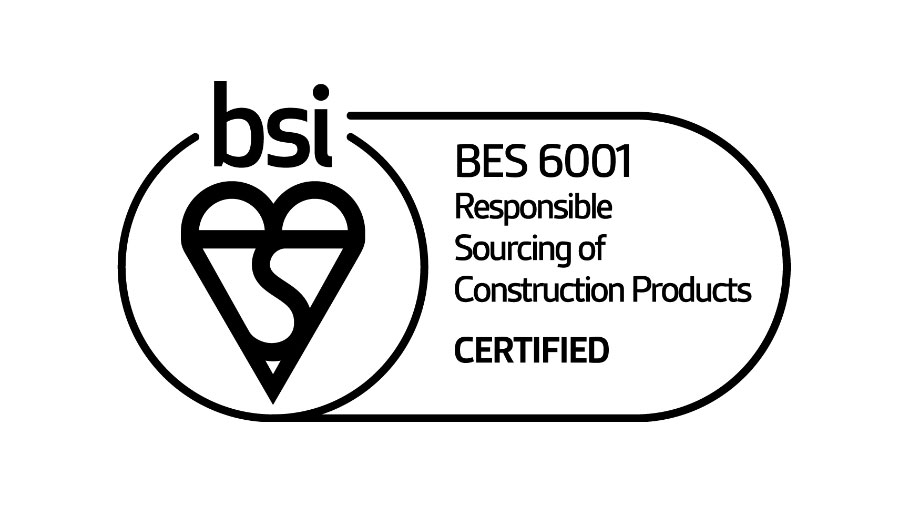 2013
We have a new leader at the helm! Giles de Lotbiniere takes over as Chairman and Tessa de Lotbiniere also joins the company. Down at the quarry, we finish excavating so the site is returned to its natural state.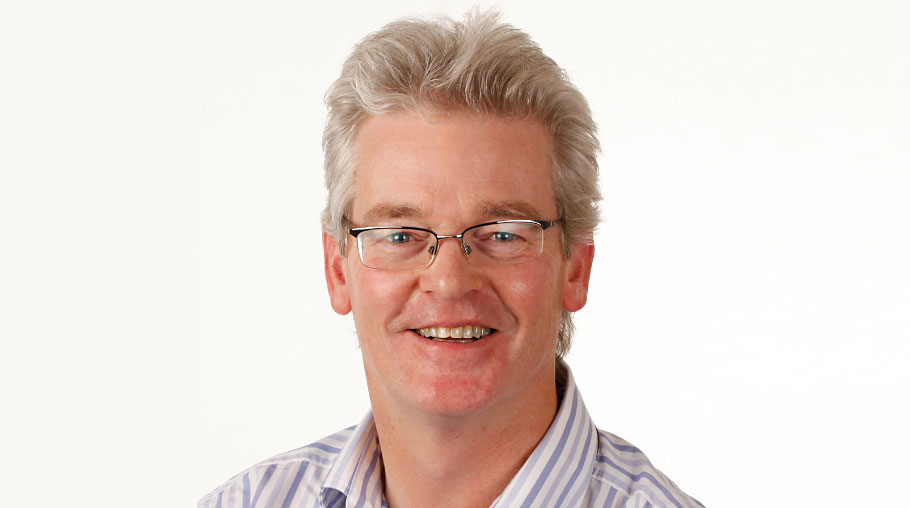 2013
London's latest iconic structure, The Shard, turns to Lignacite to supply it with strong blockwork for the foundations. Meanwhile, we send over our Snowstorm Polished with Flint blocks and Recycled Brown Glass blocks for the redevelopment of the Rathbone Market in London.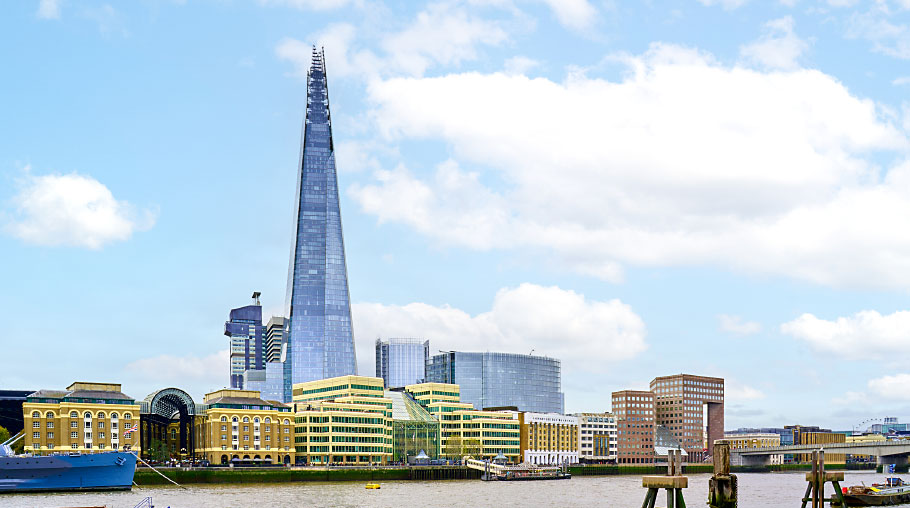 2014
Lignacite once again supplies its blocks for another ambitious London project, this time for The Walkie-Talkie. We also get to supply our blocks for the construction of the new Bath University Arts Centre.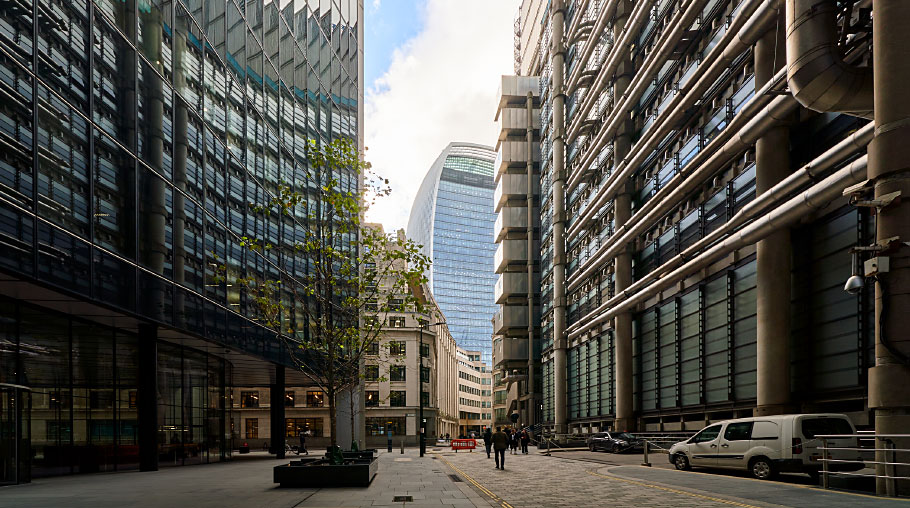 2015
Doubling up! Thanks to the installation of a second machine at our Nazeing site, we more than double our production capacity.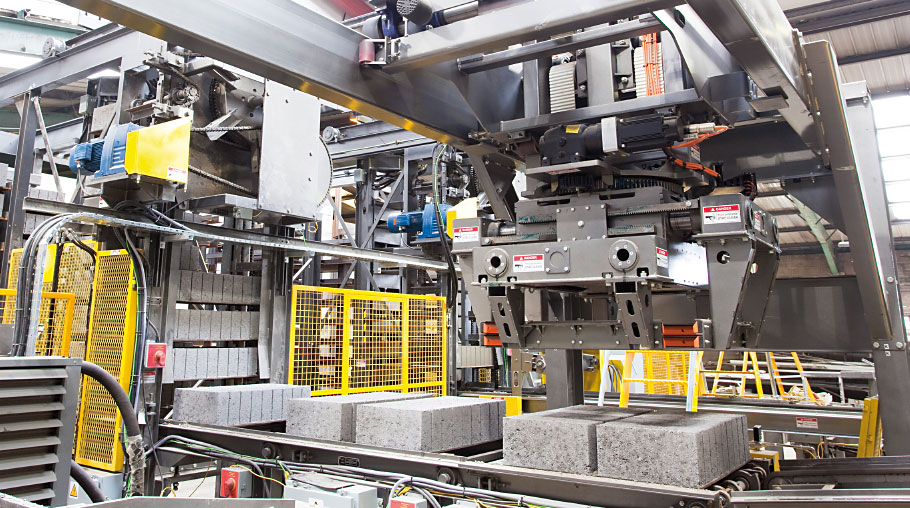 2016
This year marks the start of our annual Lignacite Shoot, held at the Old Hall in Ely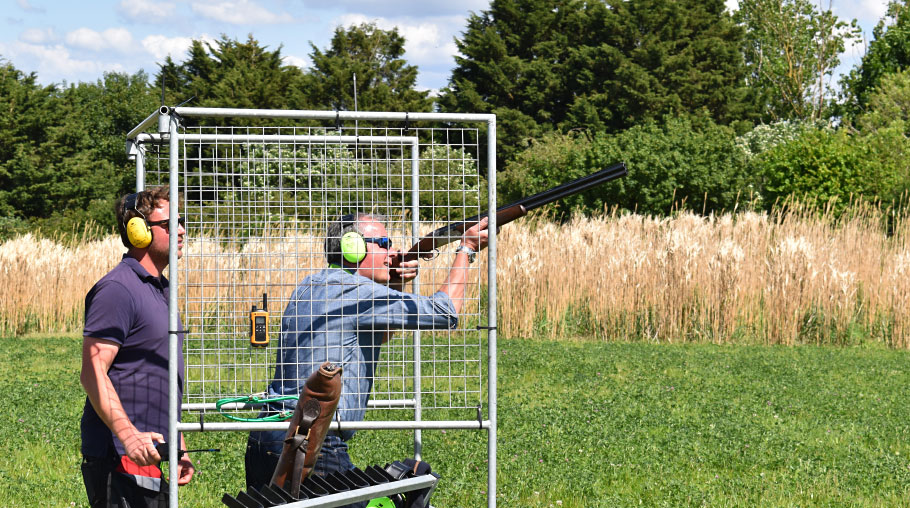 2016
Another award to add to our trophy cabinet! Our fleet at Nazeing is given a FORS Gold rating, closely followed by the fleet at our Brandon site.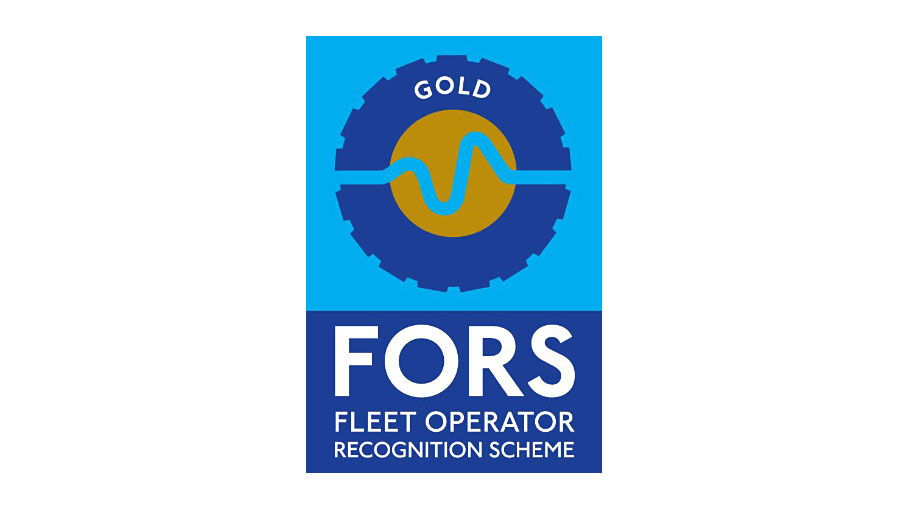 2016
Lignacite covers both the residential and commercial sectors, supplying Snowstorm Weathered blocks to the residential apartments at the Royal Wharf in North Woolwich and our flagship blocks to the award-winning Kings Lynn Innovation Centre.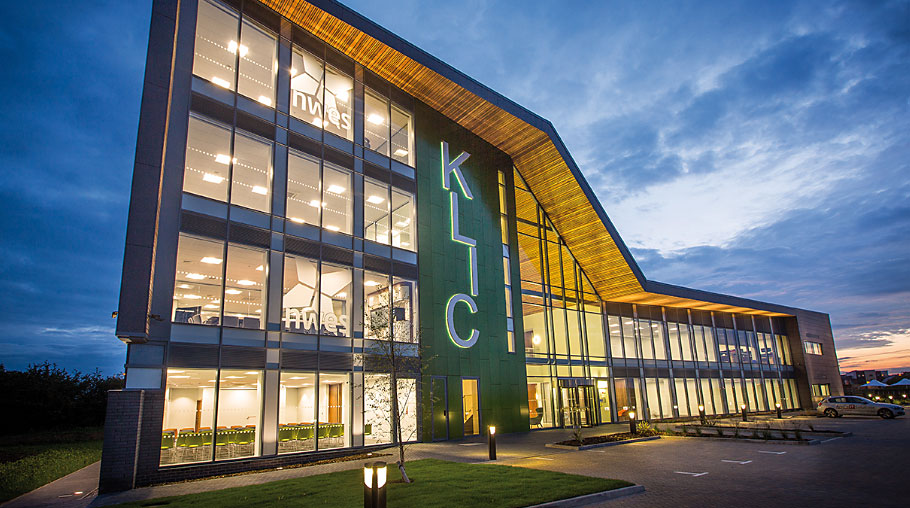 2017
Our leadership team welcomes Mark Pearson as CEO while our development team beaver away at the Lignalite block, which is developed as a result of Crossrail's inability to move large beams within the tunnels.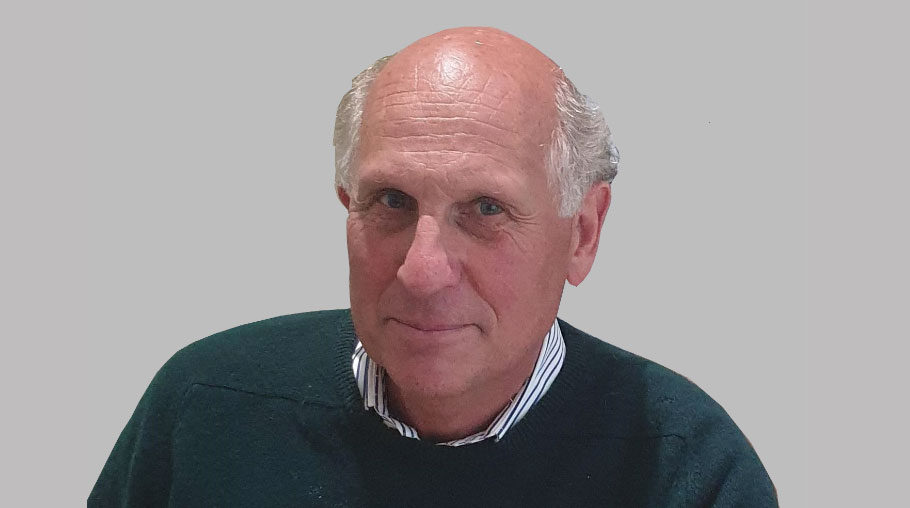 2017
Back in our regular stomping ground of London, we get involved in yet another iconic project – the redevelopment of Battersea Power Station.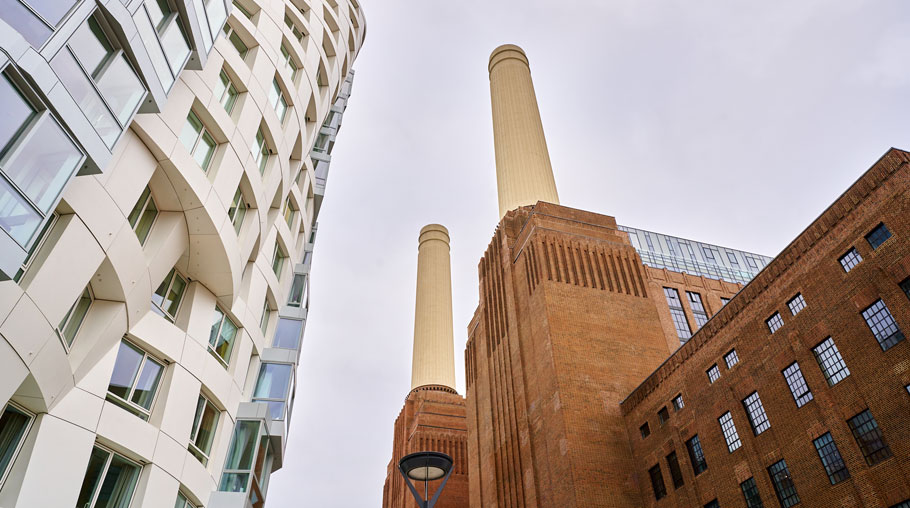 2018
While a two-year refit starts at our Brandon site to update all of the machinery, our production lines continue to produce blockwork, including for Crossrail and the Herts & Essex Sports Centre.
We also welcome Giles' sons Tom and Johnny into the business.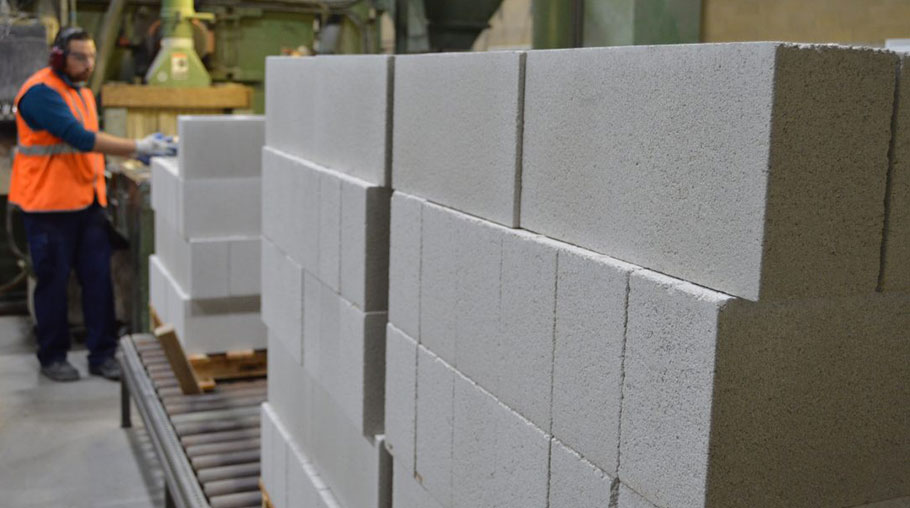 2019
We dip into the medical sector once again to provide blockwork for North Staffordshire Hospital. Closer to home, our Lignacite blocks also help to build the new Science and Engineering Building for the University of East Anglia.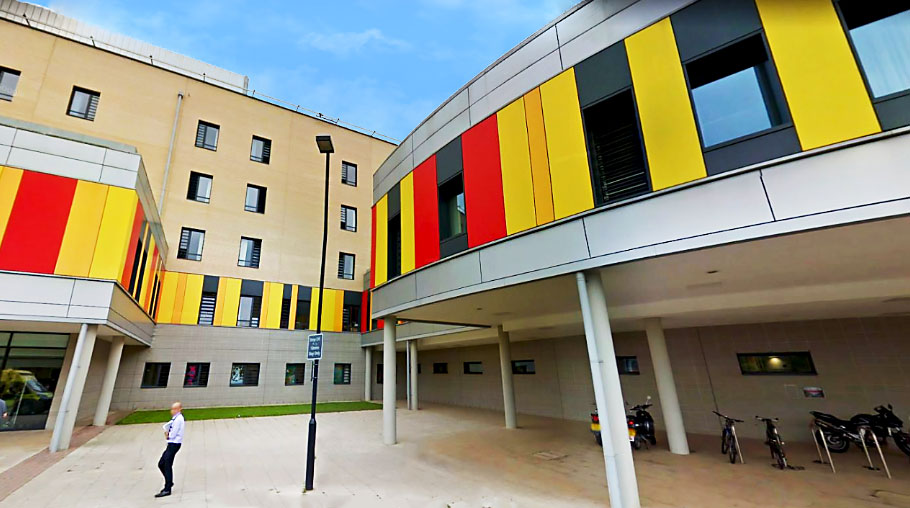 2019
The Research & Development team knock it out of the park once again with the development of the Ash GP block, which is formulated after the supply of furnace bottom ash comes to an end.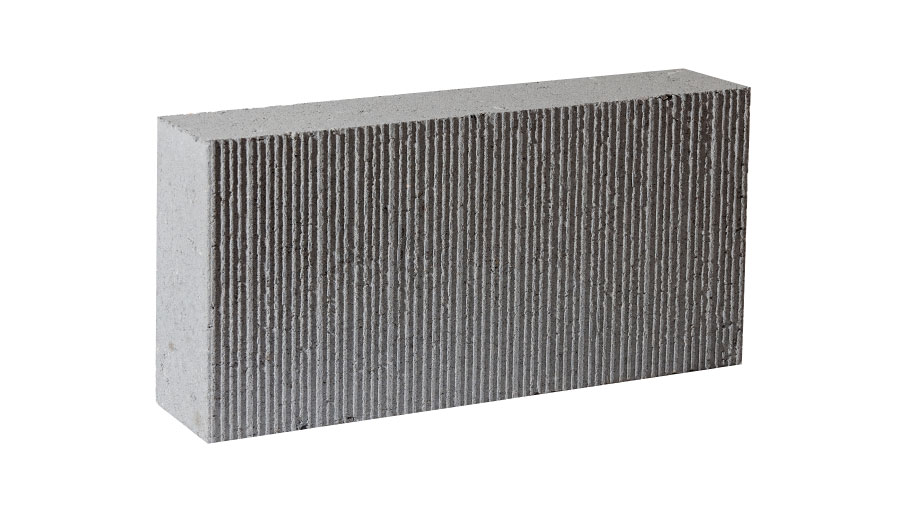 2020
Looking to the future, we buy up 30 acres of land at Nazeing for development. At Brandon, we're also thinking ahead, which leads to a large investment in production equipment to supercharge our capacity.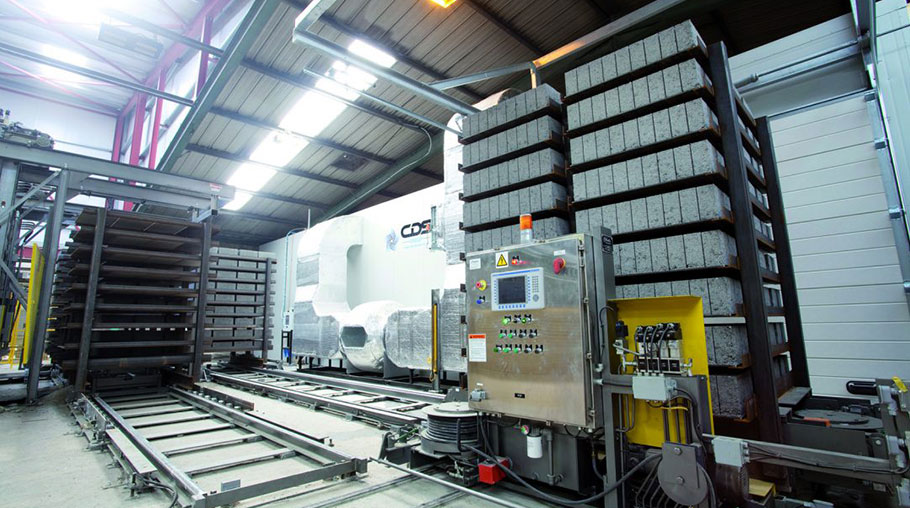 2020
At a staggering 62 storeys, the ambition for 22 Bishopsgate in London was certainly big. With Lignacite blocks at its core, the vision was realised in spite of disruption from the pandemic.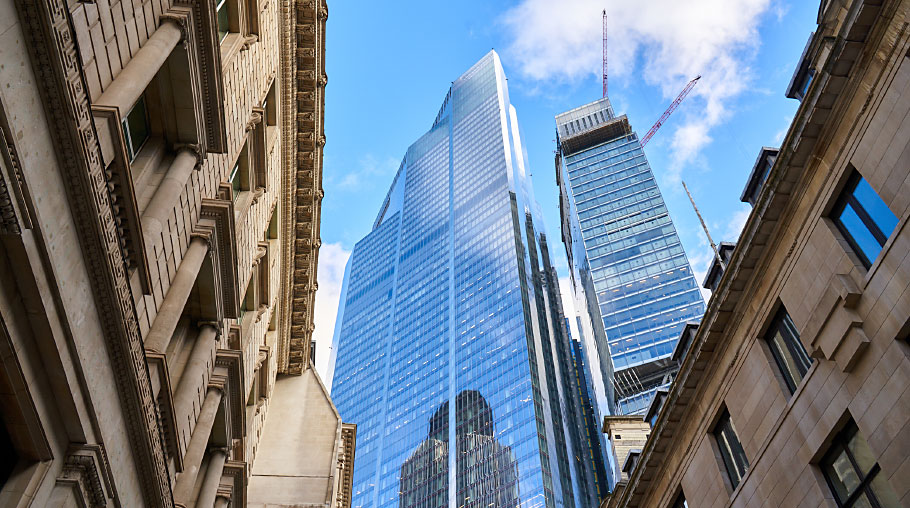 2021
Lignacite is commissioned to provide its blocks for the equally ambitious 'landscraper' building, which will become home to Google's London employees.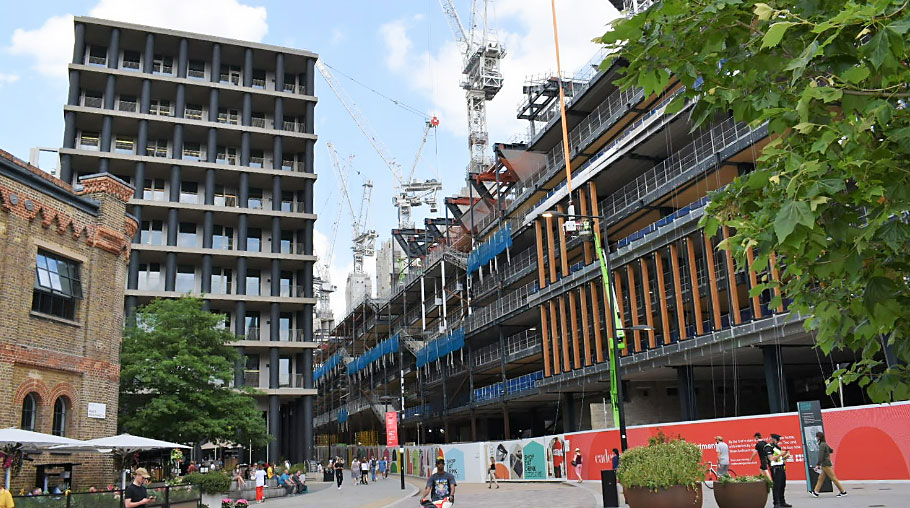 2021
We also set our production team to provide blockwork for the redevelopment of the Chelsea Barracks site in the City of Westminster.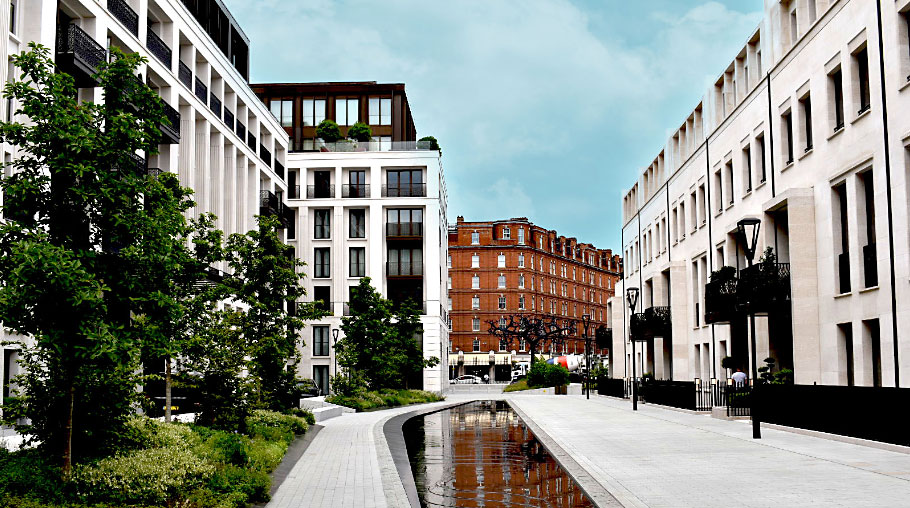 2022
Work on our new Brandon factory kicks off to enhance our efficiency and productivity.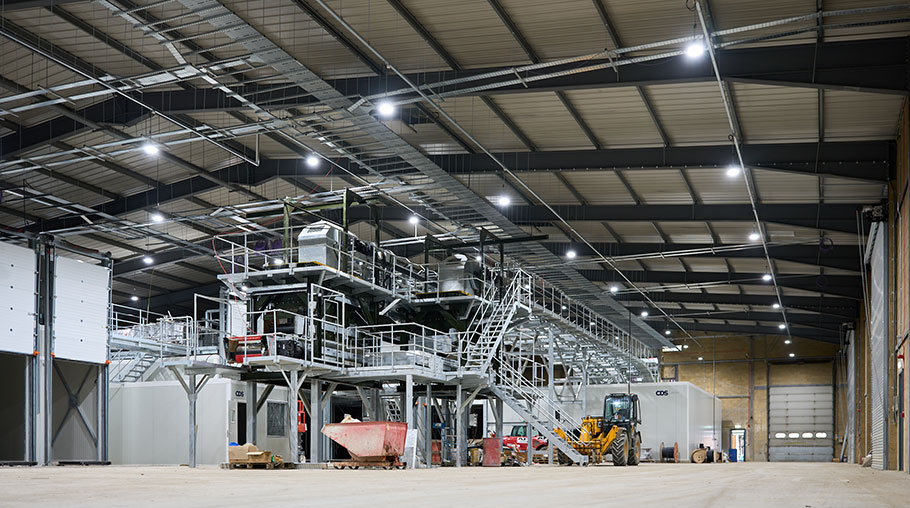 2022
Construction at White City Place in West London is completed. Both the Gateway Central and Gateway West buildings are awarded BREEAM Outstanding ratings thanks to a strong focus on sustainability.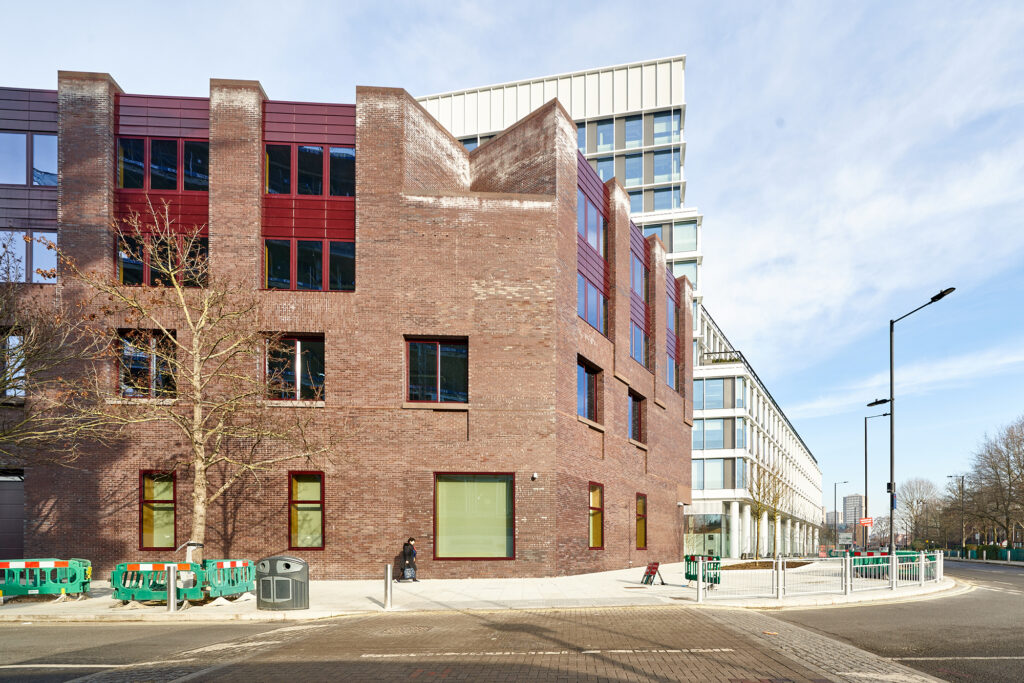 2023
We add the ISO 50001 certification for energy management to our growing list of internationally recognised accreditations.