Sector:
Travel & Infrastructure
Whether you're building an airport or a train terminal, our blocks can get your project on the move.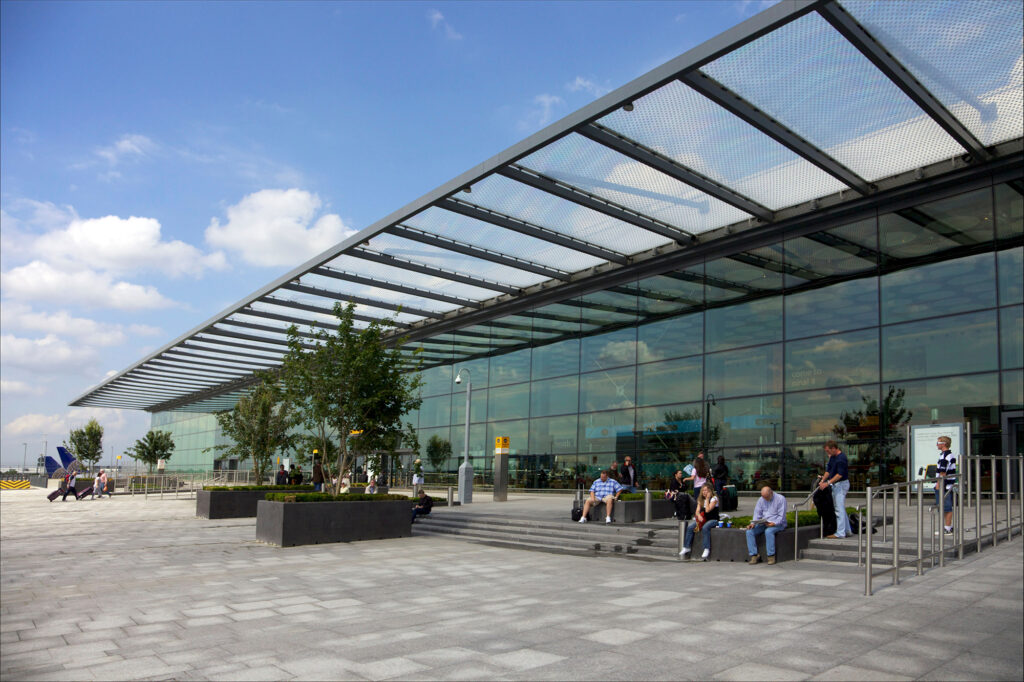 The Perfect Travel Companion
Travel and infrastructural projects need blocks with the strength and durability to cope with high levels of traffic. And they often need building materials that help to bring architects' forward-thinking designs to life. As a result, our products can be found above and below ground, keeping some of the east of England's busiest places moving.
From the cantilevered design at Stansted Airport to the eye-watering size of Heathrow's Terminal 5, our products have proved to be a favourite for major airports. Strong and high-performing, they have helped to realise innovative and large-scale designs, including the UK's largest free-standing building.
Away from airports, our work can also be seen at Paddington Station. When it was ear-marked for huge redevelopment, we provided the materials needed to get it ready for local, national and international passengers.
Commonly Used Products
Our hardest working products are best suited to this type of construction. The excellent performance of our signature Lignacite blocks and the robustness of our Lignacrete units make them ideal for the job. In our Lignacrete range, our Standard, Hollow and High Strength blocks have all been used for travel-related developments.