Sector:
Health
With a range that has catered for hospitals across the East of England, our blocks will never be an ill choice.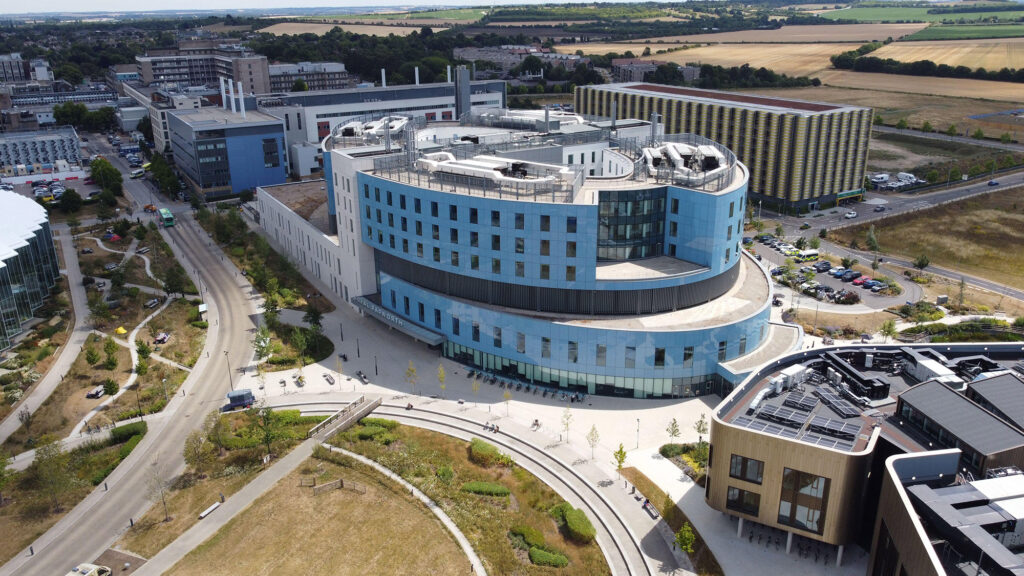 Made For Medicine
Quality, consistency and timely delivery are key considerations for specifiers of medical buildings. Because of this, many have turned to us for the right materials.
In London, our products have been used at St Bartholomew's Hospital, Springfield University Hospital and Royal Brompton Hospital. And in Cambridge, both Addenbrooke's and Papworth Hospitals have made use of our products in their development projects.
But we haven't just worked on structures designed to save and promote human health. In the racing haven of Newmarket, our blocks were an essential ingredient in work carried out to erect the Newmarket Equine Hospital, which first opened its doors in 2008.
Commonly Used Products
Medical facilities need high-calibre blocks ranging from medium-density to dense. For this reason, our flagship Lignacite Paint Grade blocks have been a favourite for specifiers. Similarly, our Lignacrete range has often been employed, with the Lignacrete Midi proving to be particularly useful for these types of construction.