The Whiteley:
Bespoke blockwork for a unique restoration
Mixed Use
Lignacite
Lignalite
When Lyons & Annoot was commissioned to work on the massive regeneration of The Whiteley, it looked to Lignacite to provide concrete blocks that meet the project's strict weight requirements.
Key Facts
Location
Queensway in Bayswater, London
Sector
Commercial

,

Residential

,

Lignacite products used
Lignacite

,

Lignalite Concrete Block

,

Architect
Foster & Partners
Developers
MARK and C C Land
Main Contractor
Laing O'Rourke
Blockwork Contractor
Lyons & Annoot
Expected completion date:
2023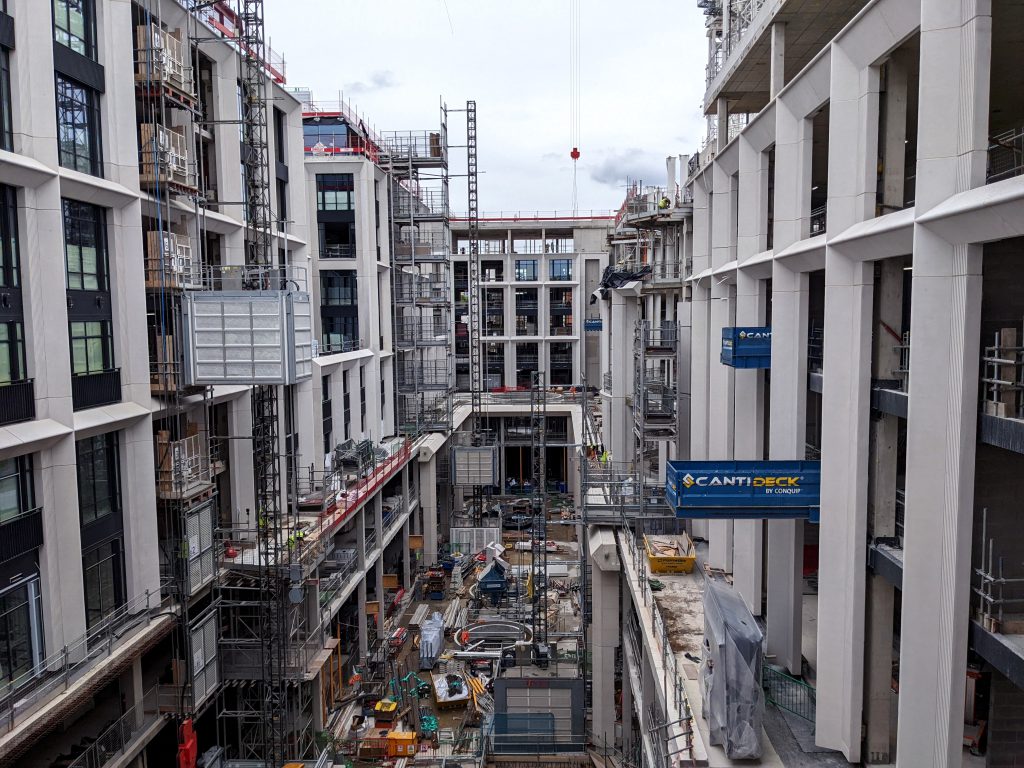 The Project
The Whiteley is an ambitious redevelopment of a Grade II listed former department store, which aims to breathe new life into a well-known structure while protecting its heritage. With a blockwork requirement of around 50,000m2, it is one of the largest packages in London.
The iconic front facade, courtyard and dome of The Whiteley will be restored to their former glory, but their use will be expanded from a purely retail application. When completed, the retail offering will be complemented by destination restaurants as well as a gym, spa and hotel, in addition to 139 highly desirable apartments and townhouses. By diversifying and restoring, the project will rejuvenate the area and give The Whiteley back its sense of self.
To sympathetically restore while also transforming the building's purpose, the project has imposed strict size and weight requirements when it comes to blockwork. Its location in a built-up area of London also demands blockwork suppliers who are experienced in logistics and timely delivery.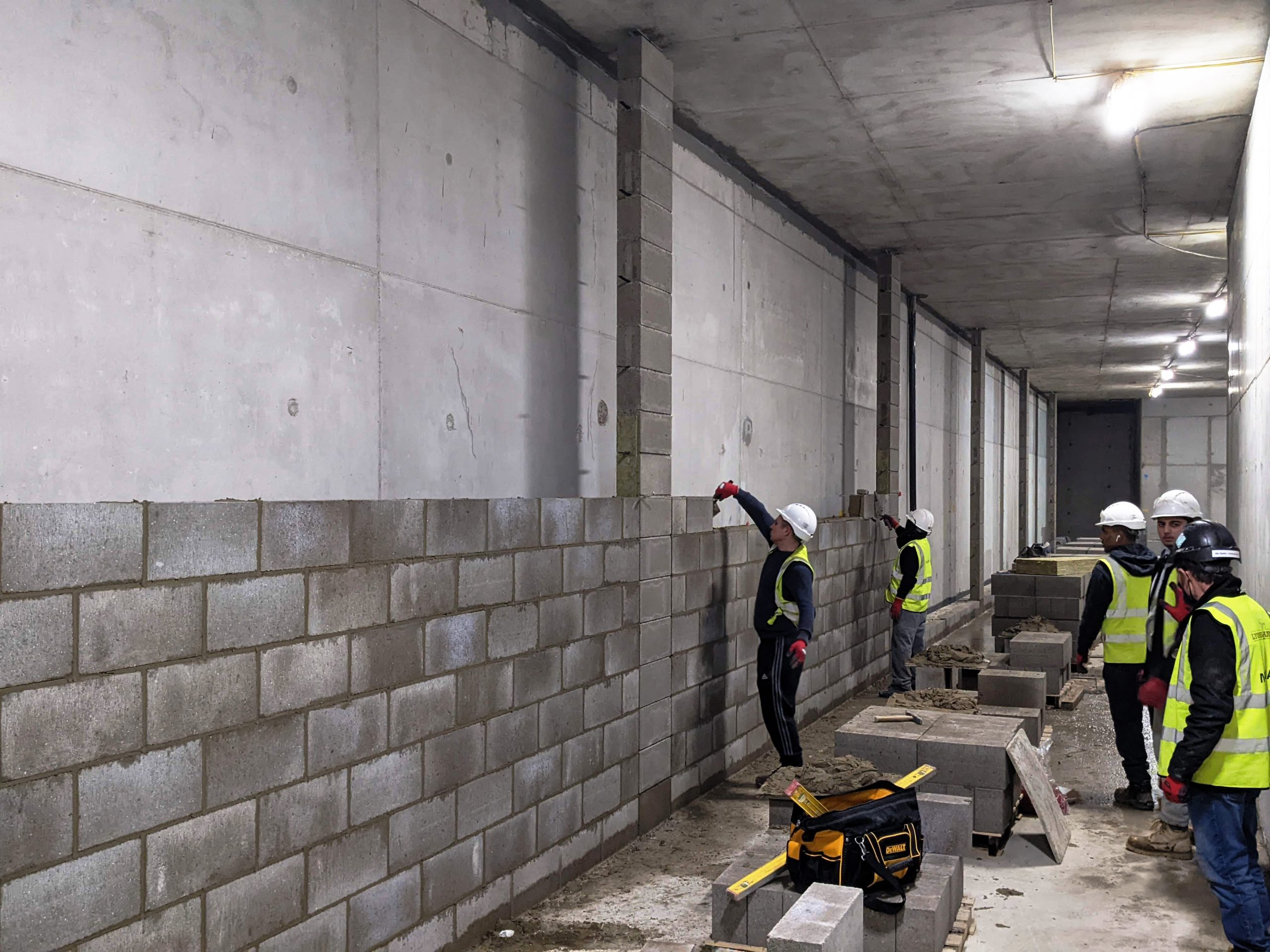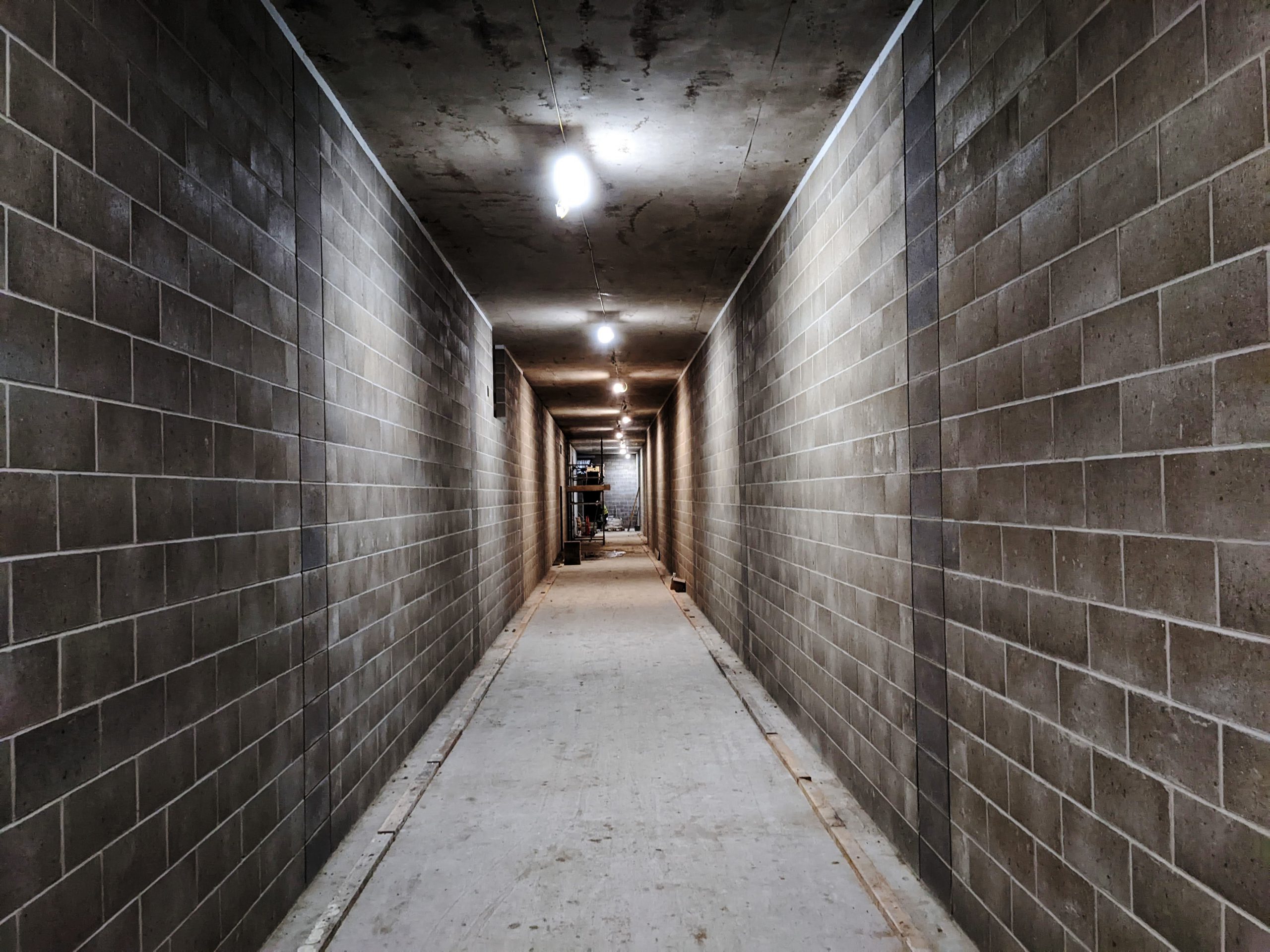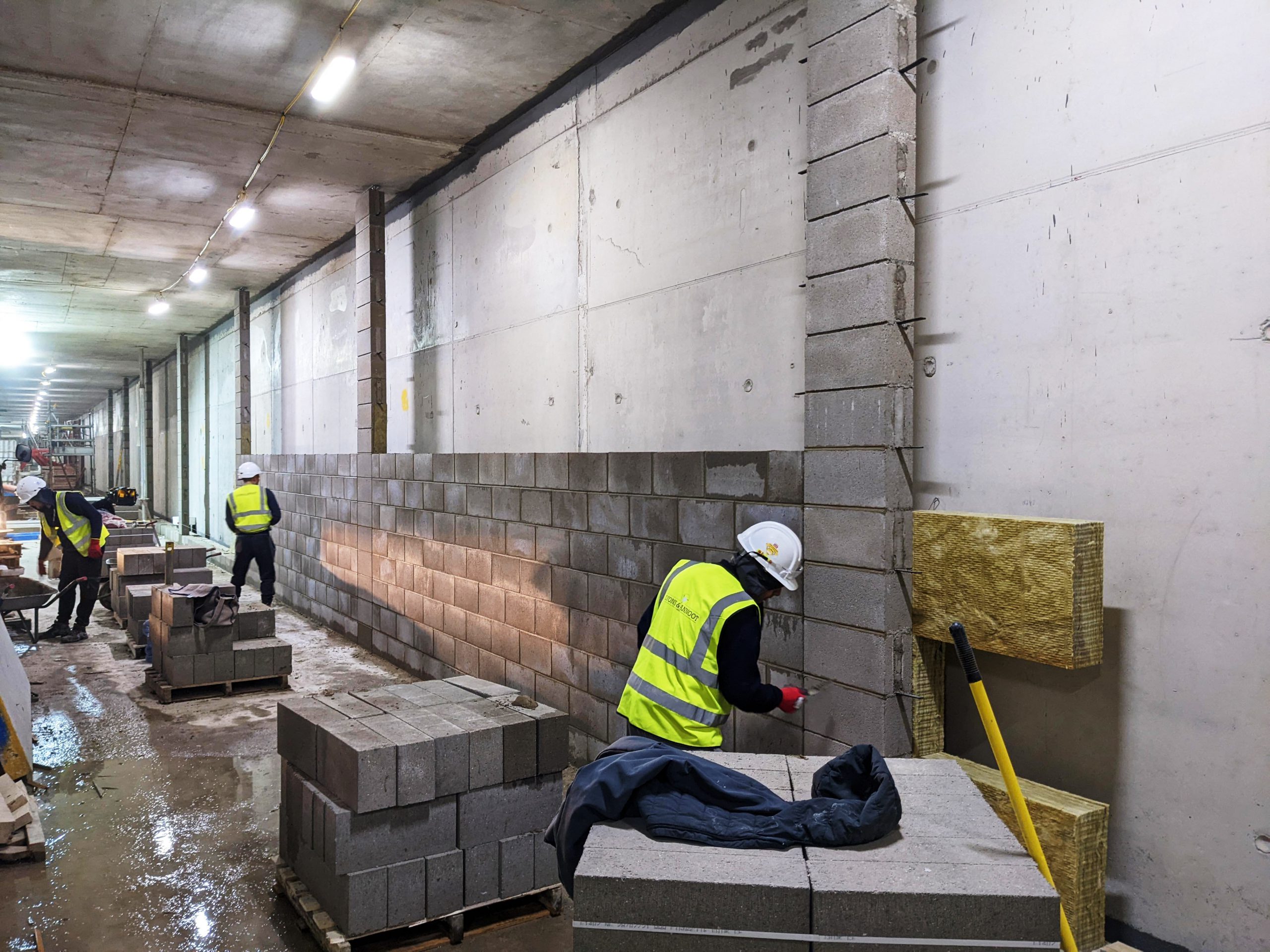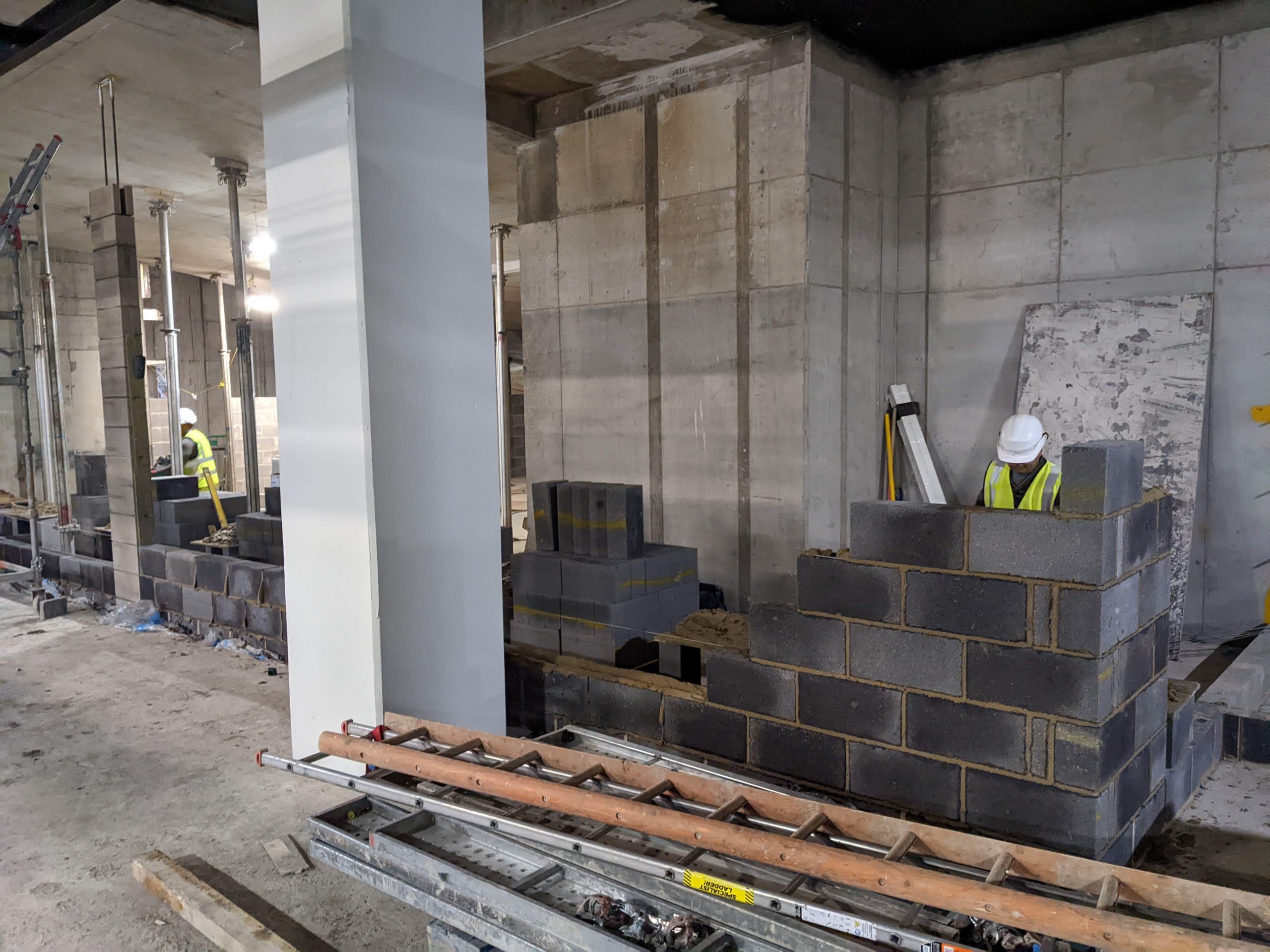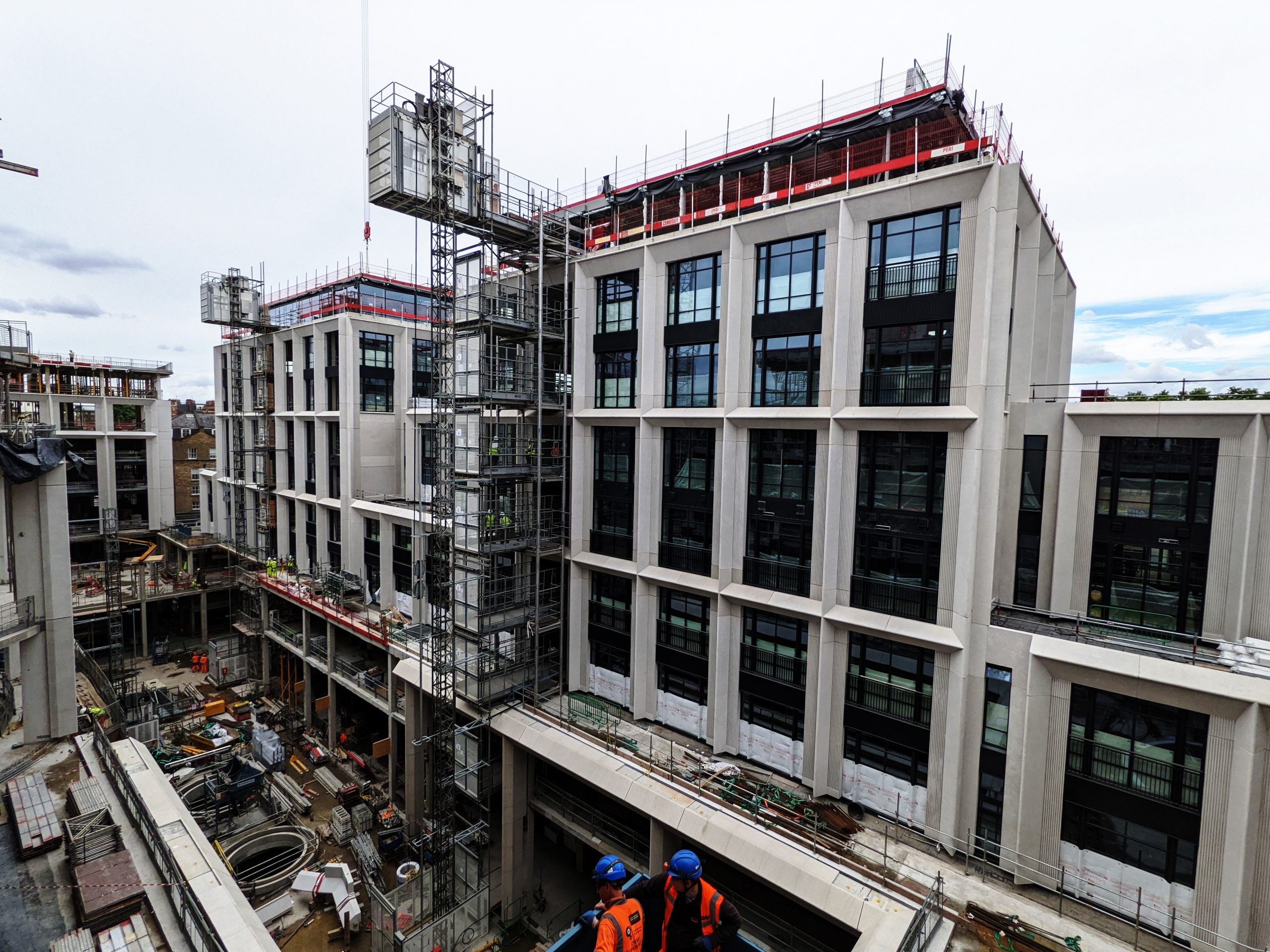 Our Blockwork Solution
To meet the specific needs of this ambitious project, Lignacite is supplying both Lignacite and Lignalite blockwork.
Fine-textured and medium-dense Lignacite blocks are being provided as fair face. With up to four hours of fire resistance for non-load-bearing 140mm blocks and excellent sound insulation of 56dB with an acoustic wall lining, these blocks are ideal for maintaining the safety of the building while also protecting inhabitants and guests from unnecessary noise and sound disturbance as a result of the structure's mixed-use.
Thanks to their specially formulated mix, Lignacite's blocks also have reduced density, bringing each block to less than 20kg in weight – an important consideration in a project with strict weight limitations.
In addition, Lignacite is also supplying an even lighter product. Lignalite blocks are the lightest in Lignacite's range, with the 190mm version weighing just 19.1kg. Thanks to their close texture, these blocks combine a relatively low weight with strength, providing a solid background with which to secure fittings. As a result, they can be employed in both load-bearing and non-load-bearing roles.
The good all-round technical performance of the Lignalite blocks is supported by high levels of fire resistance (four hours for 190mm blocks) and sound insulation of 51dB when painted.
The precise requirements of the development led to the need for these blocks in 100mm, 140mm and 190mm sizes. Typically, these blocks are produced by Lignacite in 190mm sizes, but the company's flexible and proactive approach to manufacturing means that it is able to provide a 140mm version.
With a number of different block type requirements at The Whiteley, we had to ensure that we had a supply chain that was robust and could meet the high demand.
Lignacite is a key member of our supply chain, and their block types were suitable for approximately half of the block requirements on this project. With their great understanding of the logistical requirements of Central London sites and their partnering culture, we knew Lignacite would work with us to ensure consistency of product along with robustness of delivery. We always look forward to working with Lignacite on projects."
Lyons & Annoot
The Whiteley required very specific blockwork in order to meet strict weight and quality requirements, a challenge that we were happy to take on.
We're always keen to work closely and collaboratively with our customers to meet their exact needs, and we're delighted to have contributed to such a high-profile and prestigious project through our partnership with Lyons & Annoot."
Paul Blunderfield, National Sales Manager, Lignacite
Try our Block Selector
Investigate which Lignacite blocks would be best suited for your development by answering a few simple questions.